Suspended Labour MP Jared O'Mara has officially returned to work by voting in the Commons for the first time in three months.
Mr O'Mara said he was returning to work with "immediate effect" after scaling back his duties following a backlash over offensive blog posts.
He could be seen receiving a hug from Labour MP Tracy Brabin as he walked through the chamber during a vote in the report stage of the European Union (Withdrawal) Bill.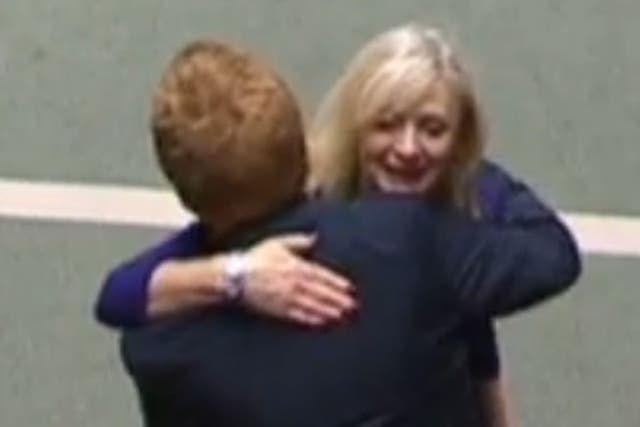 The 36-year-old, who has cerebral palsy, had not attended Parliament since.
His office said at the time he would continue to serve voters in his Sheffield Hallam constituency in other ways, but it is unclear how he has done so.
It comes after the Yorkshire Post visited his constituency office on Friday to find he was absent.
Mr O'Mara said: "I am so pleased to be returning to work. Last June I was incredibly proud to have been elected the Member of Parliament for Sheffield Hallam and I am now delighted to be moving forward and able to represent my constituents."
He apologised and quit as a member of the Commons Women and Equalities Committee following revelations about a series of homophobic, sexist and derogatory online messages posted in the early 2000s.
Mr O'Mara was suspended over allegedly homophobic and sexist comments made on social media before he became an MP.
After more recent allegations, including a claim from constituent Sophie Evans that he called her an "ugly bitch" in March 2017 and further details of his online activities in 2009, Labour decided to suspend him.
Mr O'Mara defeated former deputy prime minister Nick Clegg to take the Sheffield Hallam seat in the 2017 general election and is the only member of that intake who has still not made a maiden speech or asked an oral question in the House of Commons.
Hansard records that he last voted in the Commons in October.