The Duke of Cambridge praised the dedication of ex-service men and women as he launched a nationwide programme to help veterans find work in the NHS.
As part of the 'Step into Health' initiative, the Duke made the comments during a speech in London, shortly after visiting Evelina London Children's Hospital to meet veterans involved in the initiative.
The Duke showcased a new haircut – one of his shortest yet – as he visited the hospital, sporting a closely trimmed style.
Outpatient Andrea David, nine, also spoke to the royal and said: "He asked me about school and about what sports I like. Then I said I watch him on television and he said 'you should change the channel – it must be boring'."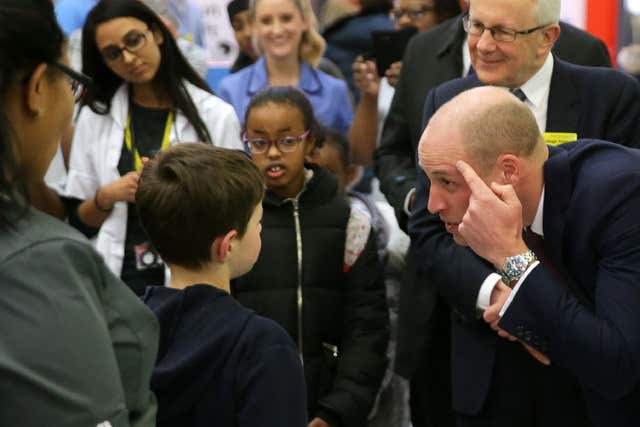 The Duke said: "Four years ago, I asked The Royal Foundation what we could do to help women and men from the Armed Forces transition successfully back into civilian life.
"These veterans are without doubt exceptional men and women who have loyally served their country. They have done so often in hostile and challenging environments, demonstrating selfless sacrifice and bravery – and in many cases suffering serious injury.
"Today I am incredibly proud to be talking about the national roll out of Step into Health. From a small idea, we have been able to make a great impact on people's lives."
Praising the shared values of team work, dedication and compassion that are required to work in both the NHS and the Army, the Duke met several groups of representatives from Trusts across the UK.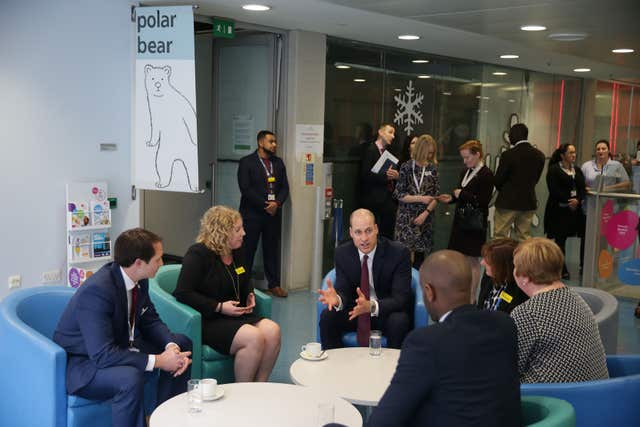 When talking to the programme's alumni and staff, the Duke expressed enthusiasm to see the programme expand into Scotland, Wales and Northern Ireland.
Before giving the speech in London's Mayfair, William was greeted at the venue by Danny Mortimer, Chief Executive of NHS Employers, and Rosi Prescott, Deputy Lieutenant for the London Borough of Lambeth.
Earlier in the day, William spoke to clinical nurse specialist Trish Kenny.
She could be heard telling him how she met his late mother, the Princess of Wales, when she opened the intensive care unit at Guy's Hospital in the early 1990s, and said Diana then came up to the children's Rothschild cardiac ward, where she worked as a sister at the time.
Ms Kenny told him how Diana asked the children of the staff who had engulfed the ward for the visit "why they weren't in school", replying to her that they "wanted to see a real princess".
Ms Kenny who represented the Evelina London Children's Hospital at her funeral, said William told her his mother "always loved hospitals" and "always felt alive" when she visited them.