Residents of the blocks in the shadow of Grenfell Tower have hit out at plans for them to resume paying rent and service charges from the end of January.
Those living in the Walkways blocks, which lie directly under the tower, told of how they were experiencing issues with plumbing, rubbish chutes and intermittent heating and hot water systems, while gas pipes were still exposed.
Some 246 households are living in the three blocks, which were temporarily evacuated after the fire, while 80 are in emergency accommodation, feeling unable to return.
From January 28, residents of these and a number of other blocks are due to start paying rent and service charges, which have been suspended for the seven months since the June 14 fire, which killed 71 people.
Jacqui Haynes, who lives on the Lancaster West estate where the tower stands, told a Kensington and Chelsea Council (RBKC) scrutiny committee meeting it was not fair for the charges to resume.
She told the committee, meeting in Notting Hill Methodist church in west London: "We have given you clear reasoning why we believe we shouldn't pay. You have not come back with any theories as to why we should.
"Why is it you think we should pay? What is it that you think you are providing that's now more value for money?
"If you cannot voice or write or document this then you need to look at what you are doing with us.
"They left us to die for 20 odd years, how dare you give us seven months?", she added, to applause.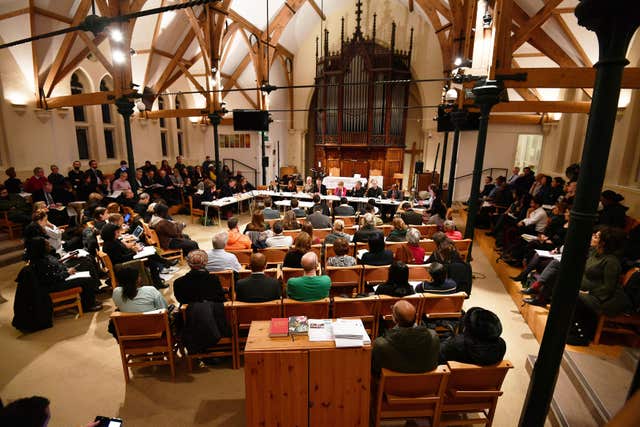 A council spokesman said it would go away and look at the issue raised.
It comes as 23 local community, business and faith leaders signed an open letter lamenting the local authority's lack of engagement, claiming they have "no effective means to hold the authority accountable".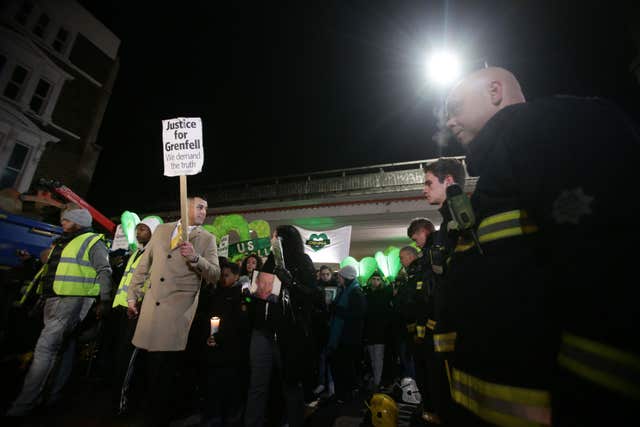 The letter, addressed to Council Leader Elizabeth Campbell, her deputy Kim Taylor Smith and Communities Secretary Sajid Javid, is entitled RBKC Must Change Now.
It reads: "It is not satisfactory for RBKC to come to us residents after decisions are made. We expect RBKC to be open and transparent.
"This is not about live streaming meetings: transparency is about engaging with residents at every step of the decision making process, ensuring that representatives are selected through an open process.
"Failure to do so will result in the voice of our residents being further diluted and completely excluded from key decisions that affect our lives."
Mr Taylor Smith said: "We have an expanded community engagement team and are in constant communication with residents, listening and acting to support them.
"Our designated community centre works closely with the NHS and other organisations, to provide emotional support, but we stress that things are constantly under review."