Royal fans made a LinkedIn job advert for a press officer working for the Duke and Duchess of Cambridge and Prince Harry the most viewed vacancy on the site last year.
The advert for a senior communications officer was viewed more than 100,000 times on the popular business social network site.
With the wedding of Harry and Meghan Markle set for May 19 and William and Kate's third child due in April, the successful applicant will have their work cut out.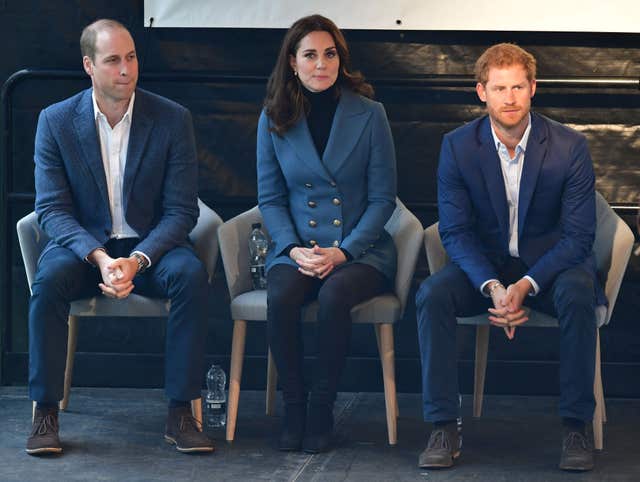 Its portrayal of the opulent trappings of royal homes, the intrigues of court life and the monarchy's proximity to national events is likely to have appealed to applicants.
Also among the top 10 most-viewed jobs was a vacancy tailor-made for lovers of craft beers – professional beer taster for the Meantime Brewing Company – which was third in the list.
And for those with a sweet tooth there was a posting for a chocolate and cocoa beverage taster, which was in fifth place.
Darain Faraz, careers expert at LinkedIn, highlighted one unusual advert from the site's list of most popular jobs
"For employers looking for outstanding applicants, this list demonstrates the importance of an eye-catching job title," he said.
"For instance, one of the most-viewed roles described itself as 'Worst Graduate Job – Don't Bother' – which, of course, created a huge amount of interest."
The job, the seventh most-viewed last year, was actually a posting for a graduate/trainee sales and events manager.
Other featured jobs ranged from glamorous roles at Chanel and Jimmy Choo to investment analyst and administration work.
The top 10 most-viewed LinkedIn job adverts in 2017 were:
1. Senior Communications Officer- The Households of The Duke and Duchess of Cambridge and HRH Prince Henry of Wales
2. Investment Associate – SoftBank Group
3. Professional Beer Taster – Meantime Brewing Company
4. Management Consultant, Senior Associates/Consultants – The Boston Consulting Group
5. Chocolate and Cocoa Beverage Taster- Mondelez International Europe
6. Investment Analyst (Equity) – Nomura Asset Management
7. Worst Graduate Job – Don't Bother – AJG Direct
8. Marketing Intern – Chanel
9. Global Marketing Assistant – Jimmy Choo
10. HBO Admin & Office Assistant (UK) – HBO