Princess Charlotte "loves sparkly things", the Duke of Cambridge revealed as he visited Evelina London Children's Hospital.
William visited the medical establishment on Thursday to talk to veterans helped by the "Step Into Health" scheme and to mark its national rollout.
After being escorted inside by dignitaries, William – who is set to become a father for a third time – made his way through the sealife-themed ground floor of the building, greeting and speaking to children and their parents.
He could be seen bobbing down to chat to a little girl in a wheelchair called Amy, and was overheard telling her that his daughter Charlotte "loves sparkly things" and would love the pink sparkly shoes she had on.
Outpatient Andrea David, nine, also spoke to the royal and said: "He asked me about school and about what sports I like. Then I said I watch him on television and he said 'you should change the channel – it must be boring'."
Step Into Health is an initiative created by the NHS, in conjunction with The Royal Foundation and Walking With The Wounded, to help people move from the military into the NHS.
William was met as he arrived at the hospital by former Captain Neil McKie, who served in the Royal Army Medical Corp from 2005 to 2011, and who was also at St Andrews University and Sandhurst military academy at the same time as the duke.
The 37-year-old veteran and now deputy service manager at Guy's and St Thomas' NHS Trust, said the scheme, which he has benefited from, is "directed help" and that it is "great" it is now being rolled out across the country.
"There's a lot of people out there, ex RAMC would be the obvious choice, but to be perfectly honest anyone coming out of the Army could easily integrate themselves into the NHS," he said.
"They know how to deal with the type of things the NHS has built into it, they are very similar… a lot of people coming out of the military want a job, and it is not about money, it is about having a job which has a purpose.
"And one thing about a job in the NHS – it gives you a purpose."
Before William travelled to London's Mayfair for the programme's national launch, where he was set to give a speech on the importance of the scheme, he spoke to clinical nurse specialist Trish Kenny.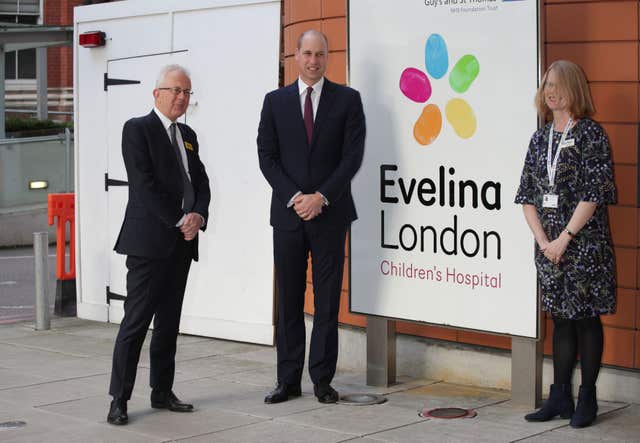 Ms Kenny told him how Diana asked the children of the staff who had engulfed the ward for the visit "why they weren't in school", replying to her that they "wanted to see a real princess".
Talking to William about Diana, Ms Kenny who represented the Evelina London Children's Hospital at her funeral, said William told her his mother "always loved hospitals" and "always felt alive" when she visited them.