New City minister John Glen has used his first meeting with Square Mile firms to urge bank chiefs to "look beyond" Brexit and focus on London's strengths in fintech and "green finance".
The Conservative MP had been invited to speak to a group of chief financial officers (CFO) from some of Europe's leading banks about the challenges and opportunities arising from Britain's divorce from the bloc.
But while the clock is ticking for London-based banks who are weeks away from triggering contingency plans that could see thousands of jobs leave the UK, Mr Glen tried to turn attention to what London had to offer towards "the markets of the future".
"The Economic Secretary updated the CFOs on the latest progress made in the Brexit negotiations, including the UK's aim to agree an implementation period as soon as possible, and invited them to share their insight," the Treasury said.
"He also invited the CFOs to look beyond the UK's exit from the European Union, reiterating the UK's leading position in the markets of the future, such as Green Finance and FinTech," the statement explained.
It marked Mr Glen's first set of banking meetings since being handed the role as part of Prime Minister Theresa May's reshuffle last week, and comes at a critical time for the sector.
Without a transition deal in place, banks based in the country will lose passporting rights, which allow them to do business across the single market – creating less incentive to stay in the UK.
EU lender Deutsche Bank is preparing to settle more of its transactions out of Frankfurt, and is likely to move hundreds of staff from London.
UBS has also signalled that it could move up to 1,000 of its near 5,000-strong UK staff involved in operations dependent on passporting to the EU, while Swiss peer Credit Suisse is one of the last major banks yet to announce its post-Brexit plans.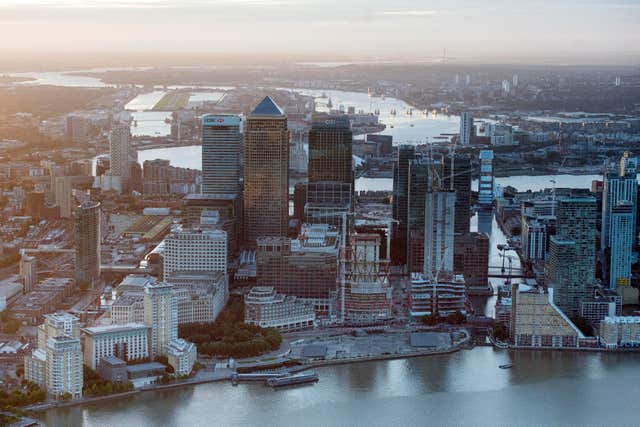 While Mr Glen's portfolio explicitly covers Brexit's impact on financial services, he had already scheduled in a parliamentary debate on the role of banks in communities, which covered a recent spate of branch closures.
Mr Glen is the fourth politician to be handed the financial services and Brexit brief since July 2016, and will have big shoes to fill after taking over from Stephen Barclay.
Mr Barclay – who is now a minister in the Department of Health and Social Care – was well regarded in the City during his six months in the role.
He had experience of financial regulation and crime prevention as a director of regulatory affairs and later as the head of anti-money laundering and sanctions at Barclays retail bank.
Mr Barclay was also qualified as a solicitor and was a member of the Public Accounts Committee from 2010 to 2014, according to his website.
But Mr Glen is no stranger to the corporate world, having graduated with a Master of Business Administration degree from Cambridge University in 2003 and working for consultancy firm Accenture, which included managing the company's relationship with the World Economic Forum.
However, City sources have told the Press Association that the numerous handovers of the Brexit and financial services brief have been frustrating for an industry that has been "crying out for clarity on policy" on Britain's EU divorce.
The Brexit portfolio was previously held by former commercial secretary Baroness Lucy Neville-Rolfe over the first six months of 2017, with those duties having been transferred from then-City minister Simon Kirby amid reports that senior Square Mile executives were unhappy with his banking credentials.
But firms are understood to appreciate the relationship developed with the Chancellor in recent months, with Mr Hammond having taken a lead role in Treasury meetings with foreign banks since 2017.
Hopes for a bespoke deal for financial services were shot down by French President Emmanuel Macron, who told Mrs May on Thursday that the UK would have to abide by European legal jurisdiction and contribute to the Brussels budget if the City of London is to be covered by a deal after Brexit.