John McDonnell has again refused to say sorry after repeating comments calling for Cabinet minister Esther McVey to be lynched.
The shadow chancellor has always insisted he was quoting other people, so he has nothing to apologise for.
But after a recording of the comments made in 2014 emerged, Commons leader Andrea Leadsom branded it "truly evil".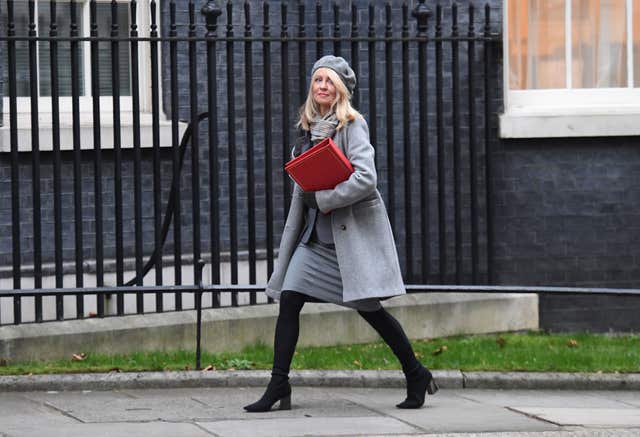 Mr McDonnell said he had not been quoting the comments approvingly.
"It was a stand up thing and I was saying, look, this is how rough politics is up there."
Mr McDonnell said he had previously "refuted completely" when MPs "misinterpreted it" and insisted he did "not wish harm to anybody".
Marr asked the shadow chancellor if he wanted him to play the audio of the comments.
"You don't need to, I know exactly what was on it," he replied.
The audio was not played.
Asked if he would apologise to Ms McVey, he replied: "I said then I did not support what was happening, of course I didn't support that.
"It is for those people who made that statement if they wish to make that apology."
During the wide-ranging interview, the shadow chancellor said Labour wants access to a reformed single market.
"It would not be the same single market, but would be access to a single market," he said.
French President Emmanuel Macron has insisted the European Union will not give in to British demands for the financial services sector to be covered by a Brexit trade deal.
Mr McDonnell praised the "centre-left" leader, but said he will not "necessarily dominate" the negotiations and the position will soften.
He told the programme: "I think there is a deal to be had. I understand why President Macron has been fairly hard-nosed about it at this stage.
"But in the negotiations, I think we will see a softening because there will be an increasing recognition of the joint benefits that we get from passporting."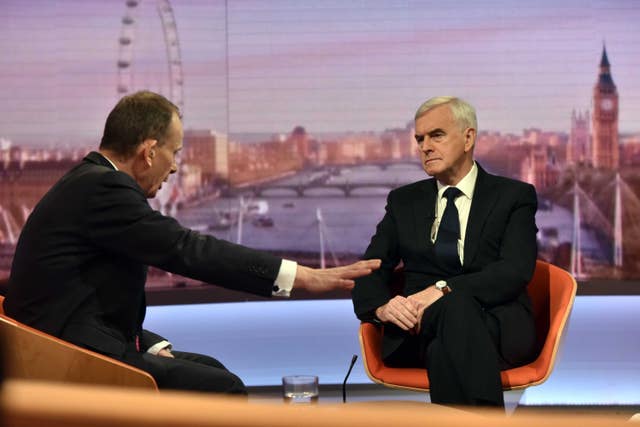 Mr McDonnell said he believed PFI was wrong and "I said so from the beginning".
Confronted with comments he had made in support of a new PFI hospital in his constituency, the Hayes and Harlington MP said: "It was the only show in town. That was the point I made time and time again in debates, you are forcing people into PFIs when they don't want them."
Marr replied: "This is the absolute dilemma, you are against PFI in principle but when you get a hospital in your own constituency you are in favour of it."