Under-fire Ukip leader Henry Bolton's former girlfriend has tried to rally support for him in the face of growing resignation calls.
With a spate of senior party figures quitting their posts in protest at Mr Bolton's refusal to stand down, Jo Marney has taken to Twitter to defend him.
The intervention comes after Ukip's ruling national executive committee backed a motion of no confidence in Mr Bolton on Sunday after it was revealed Ms Marney had made highly offensive comments about Prince Harry's fiancee Meghan Markle and black people.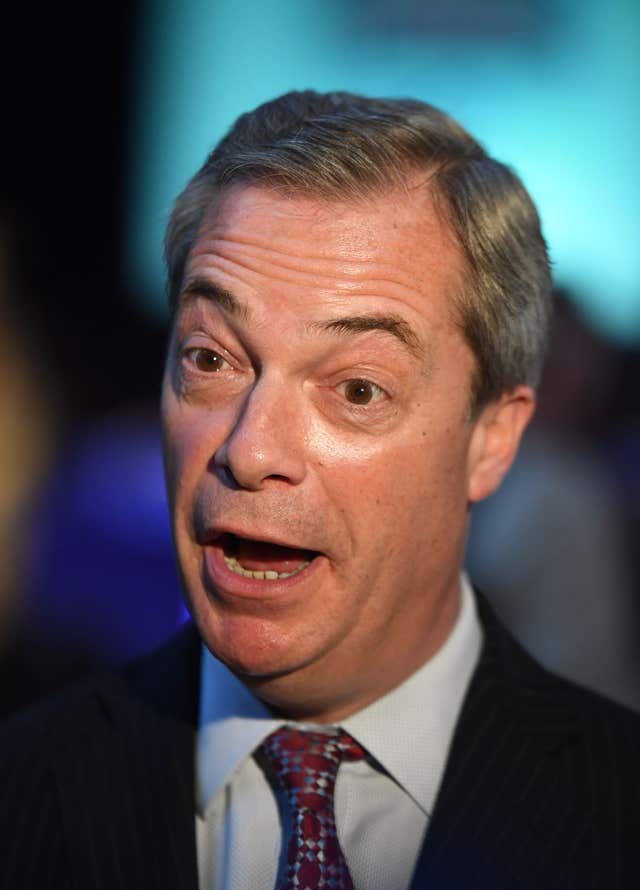 The Ukip leader left wife Tatiana, 42, who gave birth to their second daughter at London's St Pancras station in 2016 after going into labour on a train, prior to his relationship with Ms Marney becoming public in early January.
Ms Marney defended Mr Bolton by referring to the private life of former Ukip leader Nigel Farage.
Replying to a tweet, she said: "Nigel split up with 2 wives. Both had children. You're suggesting that a leader should be forced to remain in a relationship he doesn't want to be in? Has he no right to happiness?"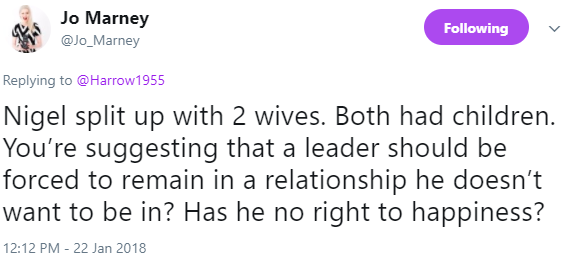 In another tweet, Ms Marney, who claims "the entire world's media" wants to interview her, said: "People split up with their wives every single day. UKIP is not a church it's a political party."
Mr Bolton, who is making a statement about his future on Monday, was plunged into controversy after The Mail On Sunday printed texts it said had been sent by Ms Marney about Ms Markle, including use of the word "Negro" and a message reading "This is Britain, not Africa", during a discussion about the royal engagement.
Party members are due to decide Mr Bolton's fate in a vote at an emergency meeting in February.