A US delegation is looking to take advantage of post-Brexit trading opportunities and draw once EU-focused British business to the shores of New Orleans.
Around 30 political and business representatives have descended on London for a three-day trip that Greater New Orleans chief executive Michael Hecht hopes will spark ties and even foreign direct investment (FDI) from the likes of tech, biotech and advanced manufacturing firms.
He said the US city has the benefits of being a "high culture, low cost environment" particularly when it comes to labour and rents, and the drive comes as the city works to boost its international standing and recovery efforts in the wake of Hurricane Katrina.
"While we're not sure what the midterm benefit or cost of Brexit will be to the UK, it probably helps more than hurts Louisiana and New Orleans specifically because one would expect that it would make the importance of bilateral relationships and agreements that much more important," Mr Hecht told the Press Association.
"It would be a mischaracterisation to say that there is a sense that stateside folks want to take advantage of Brexit, more than if it looks that it's an inevitability, how do we maximise the opportunity."
Interest in the London-Louisiana corridor has grown since the launch of a new British Airways route to London last year that marked the first direct flight between New Orleans and a European city since 1982.
That is despite talk of heightened tensions between the US and UK following the cancellation of President Donald Trump's visit to London.
"People find the strain regretful given the very special relationship between the UK and US," Mr Hecht said, but added that "at the end of the day, business relationships tend to transcend political cycles and transcend politicians".
Among the delegates is Slade Simons, executive vice president of wealth management at Gulf Coast Bank and Trust, who is hoping to benefit from some of the ripple effects of successful business ties and trade with the UK that could promise an economic boost back home.
"Our involvement as a bank would be more indirect," he said on the sidelines of one of the delegation meetings.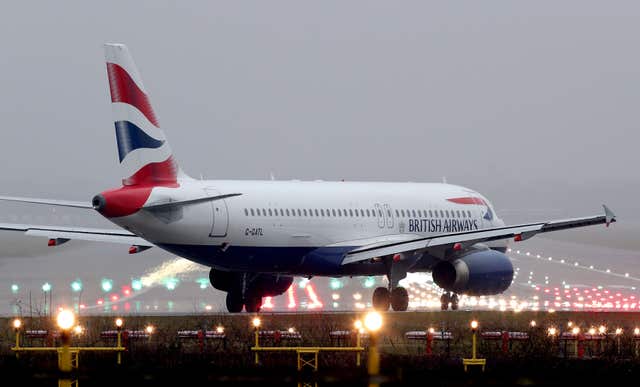 "So that is one small myopic example of what we are trying to do as an institution to make sure we help our bank customers out, and if we help them out, it does well for us."
Mark O'Connell, chief executive and founder of economic development and foreign direct investment advisory OCO Global which is hosting the event, said he has seen an uptick in regional delegations since Brexit despite growing nationalistic movements across the US and Europe.
He expects continued interest in education, as well as tech and health, with a number of other US states as well as Middle Eastern countries turning to the UK for partnerships or guidance over the coming year.
"The narrative may be insularity, tear up trade deals, 'America first', but ironically I've seen more activity at a local, regional, city, industry association level than ever before so it's almost like there's a sort of mutinous agenda when you drop down into state and regional levels, and that's true in Europe too."