Seven anti-terror orders were imposed on suspects who cannot be deported or prosecuted at the end of November, official figures show.
The count of Terrorism Prevention and Investigation Measures (Tpims) was up by one compared with three months earlier.
There have been calls for a boost in the use of the powers as authorities attempt to keep a check on thousands of potential extremists.
A former terror laws watchdog expressed surprise that "so few" of the orders were in place as Britain confronts an unprecedented threat.
But ministers insisted there has been an increased use of Tpims, which are "just one tool" available to security authorities.
Lord Carlile, who was Independent Reviewer of Terrorism Legislation from 2001 to 2011, told the Press Association: "I am very surprised that there are so few Tpims in place, given the contribution made to public safety by their predecessor control orders.
"The use of Tpims on a moderate but greater scale potentially would increase national security appreciably."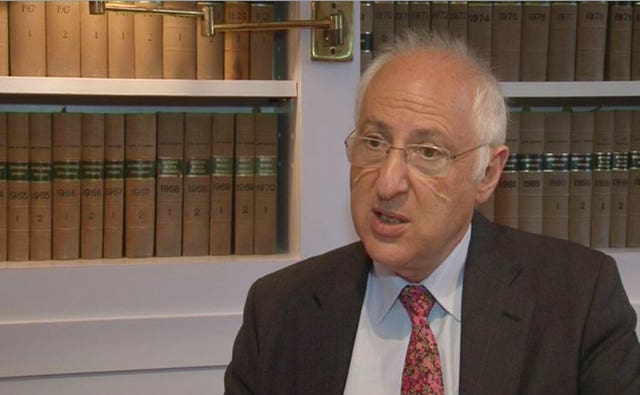 Subjects can be placed under restrictions including relocation to another part of the country, wearing an electronic monitoring tag and limits on their use of computers and phones.
The latest figures, disclosed in a written statement by Home Secretary Amber Rudd, show that six of the seven Tpims related to British citizens.
Over the three months from the start of September, two Tpim notices were extended, while ten variations were made to measures specified in the orders.
All seven subjects had been relocated under the laws.
Use of the orders, which have a maximum time limit of two years, came under the spotlight last year when Britain was hit by a wave of terror attacks.
Security services are running about 500 live investigations involving 3,000 individuals at any one time, while there are a further 20,000 former "subjects of interest" whose risk is kept under review.
Since they were first introduced, the number of the Tpims in force has ranged from zero to 10.
Suggestions their use could be ratcheted up emerged last year as the scale of the threat was laid bare.
Speaking in September, the current Independent Reviewer of Terrorism Legislation Max Hill QC said there had been a "sparing but appropriate" use of the measures and an increase is "conceivable".
A Government review of counter-terror powers is expected to consider whether further action is needed to restrict the freedom and movements of suspects who cannot be prosecuted.
Security Minister Ben Wallace said: "Prosecution and conviction is always our preference for dealing with terrorists – in the last year, a record number of people were convicted of terrorism-related offences.
"There has been an increased use of Terrorism Prevention Investigation Measures, but they should always be viewed as just one tool in the tool box of measures that law enforcement uses to keep people safe."