Ukip leader Henry Bolton is facing growing pressure to stand down as a series of senior party figures announced they were quitting over his refusal to resign.
Deputy leader Margot Parker, trade and industry spokesman William Dartmouth and immigration spokesman John Bickley said his position had become untenable and urged him to go.
The resignations came after Ukip's ruling national executive committee (NEC) backed a motion of no confidence in Mr Bolton on Sunday following the disclosure that his girlfriend had sent racist messages about Meghan Markle.
Mr Bolton has faced a stream of calls to resign since the highly offensive messages sent by Jo Marney, 25, were published by the Mail on Sunday.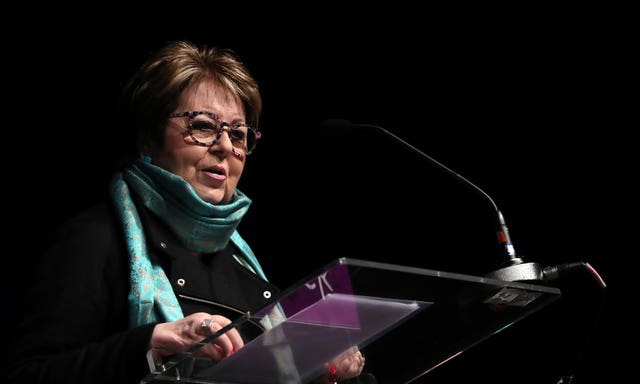 She said: "It would be quicker and cleaner if he came to the conclusion he could go sooner rather than later.
"This is taking time away from doing the job. This puts the party in a limbo situation."
Mr Bickley told LBC radio: "I believe he really needs to go and focus on sorting out his personal life, and get away from politics.
"If, by a number of people resigning and showing that they no longer wish to work for him, that helps him make that decision, then fine."
In his letter of resignation, Lord Dartmouth said: "The NEC as well as colleagues on the London and Welsh Assemblies and fellow MEPs have all urged you to stand down as party leader with immediate effect.
"Your position is untenable. I am unable to serve under you ."
Party members will now decide Mr Bolton's fate in a vote at an emergency meeting in February.
Meanwhile, Ukip chairman Paul Oakden suggested that former leader Nigel Farage could take on a greater role in the party.
He told BBC Radio 4's Today programme: "I think everybody would like him to have a greater role in Ukip. Whether that's as leader or not, I don't know if I would subject Nigel to that."
Ukip leader Mr Bolton is fighting to keep his job after he lost a no confidence vote at a meeting of senior officials and party members will now decide his fate in a vote at an emergency meeting in February.
Mr Oakden played down the prospect of supporters of Mr Bolton packing out the meeting in order to keep him in the post.
He said: "In theory that is true, however given the strength of feeling on this particular issue across the party membership I think it is highly likely that there will be a swathe of members from across the country attending.
"We have to have 250 people there. It can be anywhere upward of that.
"We will wait and see who turns up. I think it is unlikely that anybody on either side of the argument will be able to fill the room."