A quarter of British parents think their children are anxious about Brexit, while four in 10 think their young ones are concerned about the threat of terrorism, a survey found.
One third (33%) also said their children were showing concern about Donald Trump's presidency, the YouGov poll commissioned by the Mental Health Foundation revealed.
Nuclear war, natural disasters and global warming were also among issues which parents said their children were anxious about, amid concerns about exposure in the digital age.
The poll was commissioned by the mental health charity to explore the impact of news and world events on children and teens, and the anxiety it may cause them.
Parents of children aged five to 18 were asked: "Generally speaking, how anxious, if at all, do you think your child(ren) is about each of the following national/world events?"
One in three (32%) of parents said they thought their children were "very anxious" or "fairly anxious" about global warming, while 23% said the same in relation to natural disasters.
Almost one in 10 (9%) thought their children were concerned about robots and automation, figures show.
As a result of experiencing anxiety, 13% of parents said their children avoid taking public transport or being in busy places, while 8% said their children experienced nightmares.
Other changes in behaviour which parents said they witnessed included their children asking more questions (61%) or seeking reassurance (24%).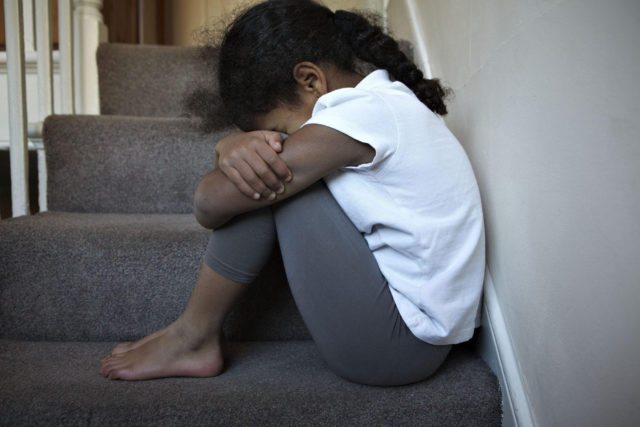 "Our poll indicates widespread anxiety among children – especially about the threat of terrorism. But the good news is there is a lot we can do to help children cope with scary events.
She added: "Parents can really help tackle problems early and support good mental health for their children by talking about these issues in an open and honest way. This lets them know that it's okay to talk about scary or tricky subjects, and hopefully, will give them the confidence to talk about things that might be playing on their mind at other times too."
The foundation provides 10-step guidance for parents called "How to talk to your children about scary world news".
Advice includes asking parents to "be as truthful as possible", "discourage overexposure" and "tailor the conversation to their age".
Full guidelines can be found at https://www.mentalhealth.org.uk/publications/talking-to-your-children-scary-world-news.
Some 1,879 adults took part in the survey.