The restored chimneys of The Vyne in Hampshire have been unveiled as part of a £5.4 million repair project to the roof of the National Trust property.
Each brick of the once-teetering chimney stacks was removed by hand, inspected and numbered, with 80% of them returned exactly to their original position, and new bricks made using traditional methods.
It is part of one of the National Trust's most expensive weather-related roof repairs, prompted by storm damage done to the former Tudor mansion, which was built by Henry VIII's Lord Chancellor, Sir William Sandys.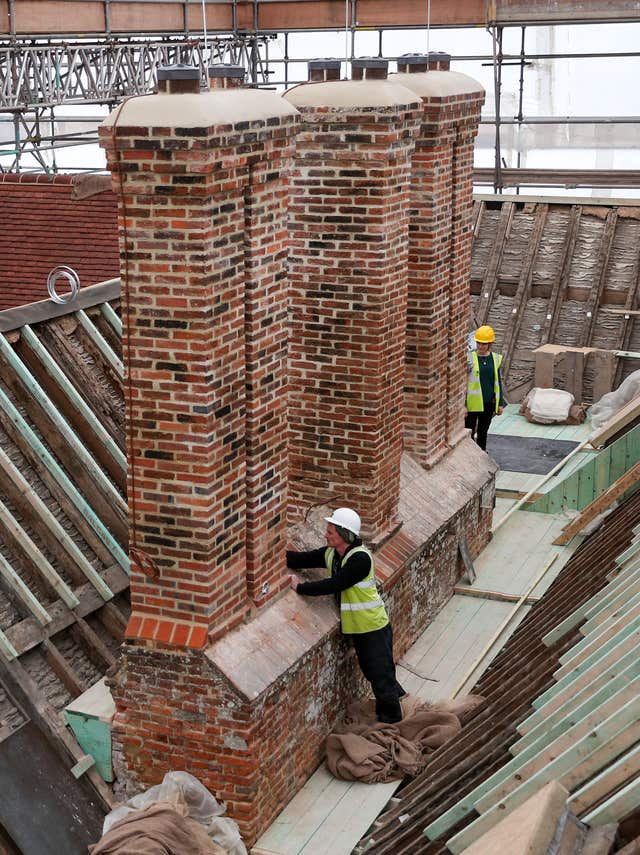 And it was just feet away from the panelled walls of the oak gallery where Henry VIII and first wife Catherine of Aragon had strolled in the early years of their marriage, the National Trust said.
The conservation project is now nearly complete with almost all the 71,000 handmade clay tiles safely installed, batten fixed and new bat-friendly insulation and bat ladders put in place for the hundreds of bats living in the roof, while draughty windows have been repaired.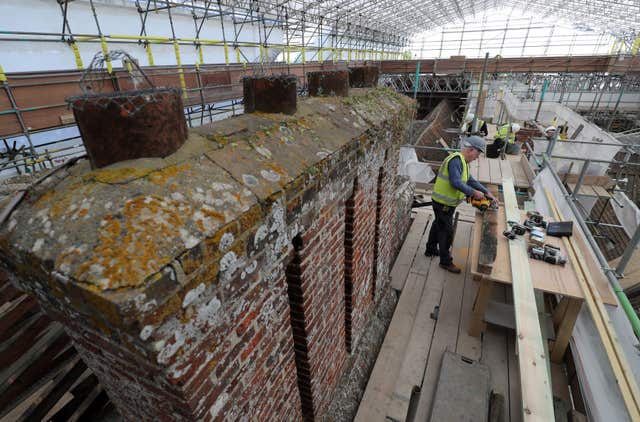 Visitors gave generously to fundraising efforts for the new roof, the National Trust said, with £550,000 raised by an appeal, of which £57,000 came from an on-site offer to "tag-a-tile" destined for the new roof, and £15,000 raised by the walkway's coin drop chute.
Much of the ground floor of The Vyne remains open until early summer, when it will fully reopen, the Trust added.