Flu can increase the risk of having a heart attack six times within the space of a week, research has shown.
The study, involving thousands of flu cases, provides strong evidence of a link between influenza and heart attacks.
Scientists said the findings, published in the New England Journal of Medicine, reinforced the need for people at risk of heart attacks to have flu jabs.
The Canadian team looked at nearly 20,000 cases of laboratory-confirmed flu infection from 2009 to 20014.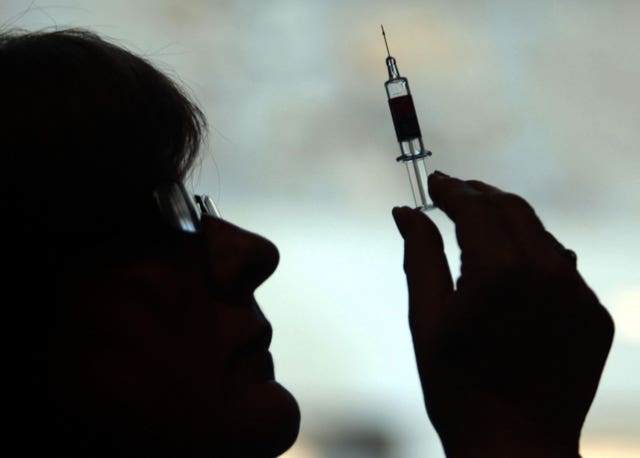 The results showed that for seven days after flu was detected, there was a six-fold increase in the chances of patients suffering heart attacks.
Lead scientist Dr Jeff Kwong, from Institute for Clinical Evaluative Sciences (Ices) in Ontario, said: "Our findings, combined with previous evidence that influenza vaccination reduces cardiovascular events and mortality, support international guidelines that advocate for influenza immunisation in those at high risk of a heart attack."
The risk may be higher for older adults, patients with influenza B infections, and those experiencing their first heart attack, said the researchers.
A less extreme raised risk of heart attack was also associated with other respiratory viral infections besides influenza.
Dr Kwong added: "People at risk of heart disease should take precautions to prevent respiratory infections, and especially influenza, through measures including vaccinations and hand washing."
Philippa Hobson, from the British Heart Foundation, said: "There is evidence that heart attacks happen more often during or immediately after an acute inflammatory illness, such as flu. Heart patients are particularly vulnerable to the flu, in part because the virus can cause inflammation, increasing the risk of a heart attack.
"If you have heart disease, you're more likely to have complications and are at greater risk of becoming more seriously ill from the flu. So it is recommended that you get your annual flu jab if you're eligible."