Two national newspapers have threatened to launch a legal challenge if the Parole Board does not disclose its reasons for approving the release of black cab rapist John Worboys from prison.
The Sun and the Daily Mail have written to the board and to Justice Secretary and Lord Chancellor David Gauke to demand the publication of the confidential report that led to the decision to direct Worboys's release after a decade behind bars.
The papers said they had given officials seven days to respond and any refusal to the request would see their lawyers ready to launch a full judicial review application.
An article on The Sun's website said: "The letter says the Parole Board's report is 'integral to the debate on a matter of profound public interest' where there is 'overwhelming public concern'.
"It warns the decision to keep the Worboys ruling secret is a breach of open justice and freedom of expression. And it concludes: 'We require that you publish the decision relating to Mr Worboys'."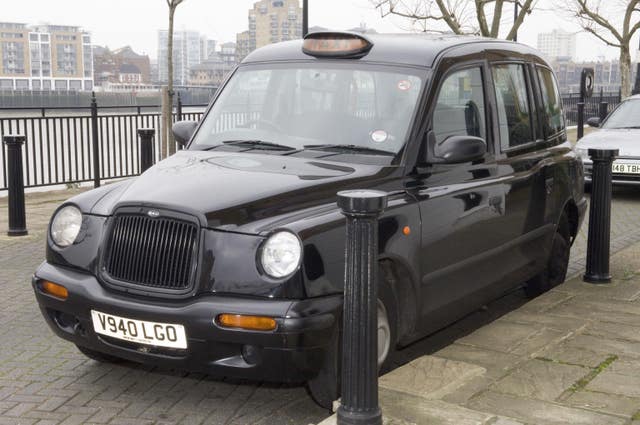 "But the Mail and The Sun are arguing that such is the severity of the crimes for which he was convicted that the normal rules should be set aside."
Worboys was jailed indefinitely in 2009, with a minimum term of eight years, for drugging and sexually assaulting women passengers. He was convicted of 19 offences against 12 victims.
It is feared Worboys may have more than 100 victims and the Parole Board's decision sparked an outcry when it was made public earlier this month.
The Parole Board said it is legally prohibited from disclosing decisions or evidence.
A spokesman added: "That is exactly why Nick Hardwick (chair of the Parole Board) called for a review of the transparency around Parole Board decisions and welcomed the Lord Chancellor's announcement to do just that."
Last week, Mr Gauke said a review would look at whether there should be a mechanism to allow parole decisions to be reconsidered.
On Tuesday, police said they were investigating a fresh allegation of historical sexual assault which is understood to have been made against Worboys.
The incident was said to have taken place in 1997 and was reported to police this month. Worboys has not been arrested.
Meanwhile, news that the notorious sex offender had been moved to a London jail ahead of his release prompted fresh outrage over the case.
The 60-year-old was transferred from HMP Wakefield in West Yorkshire to HMP Belmarsh, south-east London, at the weekend, it is understood.
Lawyers for victims said the move, first reported by The Sun, was "extremely distressing" for them and followed calls for him to be located away from Greater London.
Tory MP Zac Goldsmith said the proposed release of Worboys has "absolutely horrified" his victims, who were "appalled" to learn of his move to Belmarsh.
It is understood Worboys's release is not imminent, while his transfer does not necessarily mean he will be freed into the capital.
Last week, Mr Gauke stressed that Worboys will not be released until his licence conditions have been finalised, and victims signed up to a contact scheme have had their say on the restrictions.
Upon release, Worboys is expected to spend several months in a probation hostel. These are staffed 24 hours a day and impose restrictions on residents such as a night-time curfew. There are 101 probation hostels in England and Wales.
A potential legal challenge by the Government over Worboys's release was ruled out by Mr Gauke last week, but lawyers for two victims have said they intend to pursue the case in the courts.