Virgin Media is to offer existing TV customers a free upgrade to its V6 box as part of an accelerated roll out of the device.
The telecoms giant says the upgrade programme is also being introduced to mark the one millionth installation of the box, just over a year since its launch.
Any customer with a Virgin TV and broadband bundle will be eligible for the upgrade to the box, which can support ultrafast broadband and 4K ultra high definition TV.
The box is Virgin's flagship device to rival Sky's Q system, which launched in 2016 and at a time when subscription-based streaming services are becoming increasingly popular alternatives to traditional TV services.
Virgin Media's chief digital entertainment officer David Boucher said the company wanted to offer its best technology more widely, but also embraced the rise streaming services.
"We believe that our finest kit shouldn't just be for new customers," he said.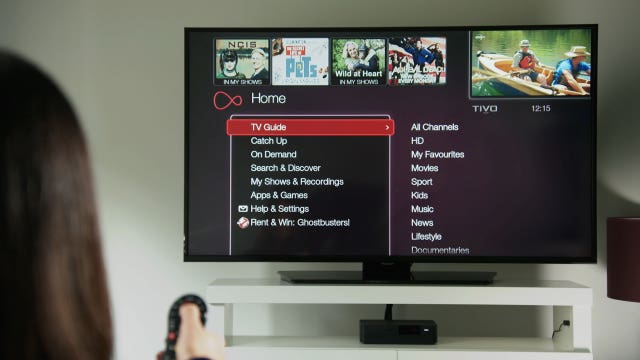 "Our customers tell us how much they love using the V6 box and watch more TV when they have one.
"As a central entertainment hub, fired by our superior ultrafast broadband, the V6 is built for apps and the best on-demand TV experience – whether its iPlayer, Netflix or thousands of box sets.
"Rightfully, our customers expect the best, and with top-notch TV to lightning-fast broadband, that's exactly what they are getting."
Mr Boucher also said the company saw on-demand TV services such as Netflix as "partners not predators", and that the increased power of the V6 compared to previous Virgin boxes was designed to better support such services.
In support of that claim, the company says its existing V6 customers are three times as likely to use Netflix and twice as likely to use BBC iPlayer as other Virgin box users.
Virgin said it would contact customers eligible for the free upgrade in the coming weeks, and that the vast majority of new boxes could be self-installed without an engineer visit.
Virgin also confirmed customers would pay no additional cost or have to re-contract in order to upgrade.