Labour has questioned "WTF" the Government is doing in response to the collapse of Carillion.
Shadow Cabinet Office minister Jon Trickett also condemned the outsourcing of public sector contracts, accusing the Government of a dogmatic approach that created a "racket" and an "oligopoly".
Jeremy Corbyn's party successfully used an opposition motion to force ministers to release what risk assessments they made of contracting giant Carillion before its collapse earlier this month.
Cabinet Office minister David Lidington said the Government would release the information to the Public Accounts Committee, but had to ensure disclosure did not release anything that was commercially sensitive.
Opening the debate, Mr Trickett said the Government had released an "extraordinary" list of companies taking over Carillion's public sector contracts.
He said they included firms who directed money to the Tory party, two that were known for blacklisting workers, one firm under investigation by the Serious Fraud Office for suspected offences of bribery and corruption, and another caught mispricing contracts.
He added: "My reaction to that, and I don't know if it's unparliamentary or not, is to use three letters: WTF.
"What has the Government really been doing, producing a list of that kind."
Labour's humble address, which was passed unopposed by MPs, called on the Government to release the assessments along with any plans it had made to reduce risk.
Unlike most opposition motions, a "humble address" has previously been ruled by Speaker John Bercow to be binding on the Government, and was used by Labour to extract Brexit impact assessments from David Davis.
Mr Lidington said he would give the committee "as much information as I reasonably can", though some of the information was "highly commercially sensitive".
He said: "If the motion is passed, I will undertake to discuss in short order with the chair of the Committee on Public Accounts the best way to make information available to her and her committee, while also ensuring that those genuine risks are minimised."
Labour MP Meg Hillier, who chairs the committee, said in a statement: "As yet we do not know when the committee will receive this information, nor any details of its contents.
"We will carefully consider our approach to any material provided."
During the debate, Mr Trickett said a member of Carillion staff had told him the company did not pay contractors in December ahead of liquidity checks by banks in January.
He also said he had been approached by a whistleblower who said the civil service had advised ministers to insert into every contract for outsourcing an indemnity clause where the supplier would indemnify the taxpayer should that company get into difficulty.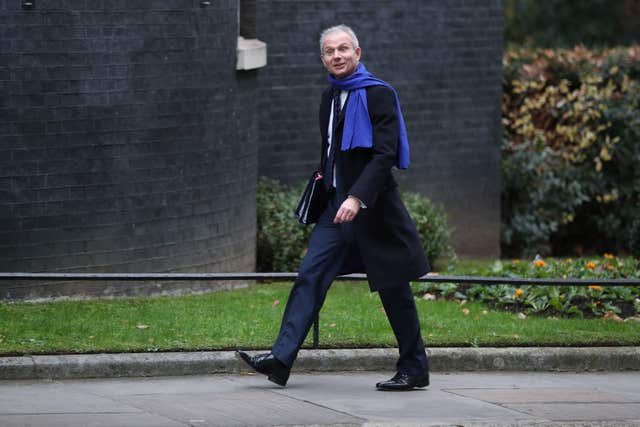 "The truth is that the Government has been so wedded to the dogma, the dogmatic idea that the private is always good and public is always bad, that they never questioned the existing orthodoxy, even when the evidence was right in front of their noses," said the Labour frontbencher.
"There never was a true market in outsourcing. It is an oligopoly."
Mr Lidington defended the Government, saying it began an intense period of contingency planning within days of Carillion's first profit warning in July 2017.
He added: "The official receiver has also taken immediate action to stop severance and bonus payments to former directors of Carillion.
"The Secretary of State for Business has written to the insolvency service and the official receiver asking that their statutory investigation into the conduct of Carillion's directors is fast tracked and extended in scope to include previous directors.
"I can assure the House that no payments have been made to board directors or the former directors who had severance agreements since the date of liquidation."
Tory backbencher Luke Graham (Ochil and South Perthshire), meanwhile, said he was "very disappointed" Labour had opened the debate with "WTF".
He said: "I'm pretty sure on an issue as important as the collapse of a major company, our constituents expect a little better, especially when there's only been five mentions of Carillion by Labour MPs in the last six months of 2017."