An alleged victim of former football coach Barry Bennell has told a court he has been diagnosed with post-traumatic stress disorder  since reporting his abuse.
The complainant told Liverpool Crown Court on Thursday he had stayed at Bennell's house in school holidays when he played as a schoolboy for Crewe Alexandra.
He described being abused by the 64-year-old on the sofa of his home and in a bunk bed.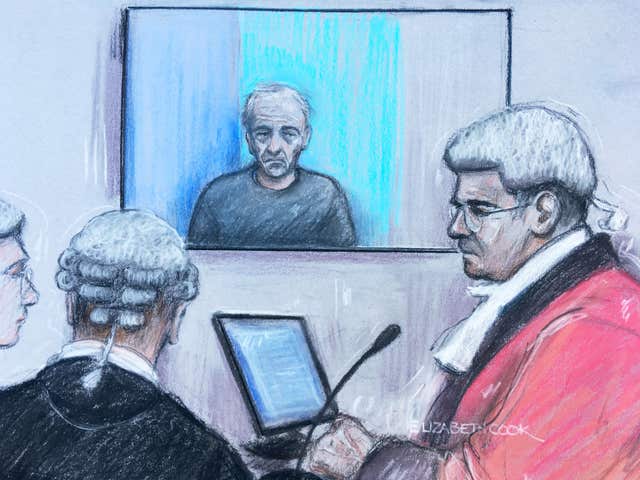 He said: "I had a number of these (flashbacks) over a number of weeks. I was told by the GP that was normal."
The court heard the complainant had alleged three incidents of abuse, but had later been told by fellow youth footballers he may also have been abused by Bennell when he was asleep.
He said: "I know there were occasions they have said they witnessed him touching me on the sofa when I was asleep.
"That is a bit hard to take, that's led to (thinking) 'how many more times did it happen? What else happened?'"
He said he was first touched by Bennell when he was sitting on the sofa watching Nightmare On Elm Street.
He said: "He had a pet puma, like a wild cat, that was always in the room and it was kind of an intimidating atmosphere.
"I remember him saying that I should sit next to him on the sofa. That wasn't uncommon but it was uncommon for him to hug me."
Bennell started to touch him again but he moved away, he said.
He described the coach abusing him again on two occasions when he was in the top bunk of a bunk bed, but said Bennell left the room after he kicked out and moved to get away from him.
Describing the second incident in the bunk, he said: "That time he put his hand over my mouth a bit.
"Again I just kind of kicked away and then he disappeared out of the room."
The complainant told police he decided to come forward after seeing media coverage of other former youth footballers alleging abuse by Bennell in 2016.
He said: "I feel guilty because I never said anything.
"I now know the level of abuse that some of the others would have gone through for sustained periods and if I said something, and I know everyone else probably feels the same, but if I had said something maybe that could have stopped."
He said he was approached by police in the 1990s but denied having been abused by Bennell.
He said: "I didn't want to open the box in my head, I just wanted to forget about it."
Eleanor Laws QC, defending, said: "I suggest to you, you rather got swept up in these allegations and that what you have said Barry Bennell did to you is not the truth."
He replied: "I totally disagree."
Bennell denies offences of indecent assault, buggery and attempted buggery against 11 complainants between 1979 and 1990.
The trial will continue on Monday.