Commemorations to mark the 20th anniversary of Northern Ireland's landmark peace agreement would ring hollow if the power-sharing government was not functioning, Ireland's deputy prime minister has warned.
Tanaiste Simon Coveney said restoring the Stormont institutions was a priority and that he was doing all he could to facilitate a deal.
Addressing TDs in Dublin, he said: "The most important thing that we could do to commemorate the 20th anniversary of the Good Friday Agreement is to get devolved government up and running and functioning again, and the institutions that come from that in terms of North-South Ministerial Councils and so on functioning again."
Mr Coveney was speaking as politicians from Stormont's five main political parties gathered for a second day of talks in Belfast.
A series of bi-lateral conversations were held at Parliament Buildings with party representatives meeting each other as well as holding separate conversations with Northern Ireland Secretary Karen Bradley.
The Tanaiste is expected to re-join the negotiations on Friday.
Mr Coveney, foreign affairs minister, added: "This is not going to be easy but we do have a responsibility, as co-guarantors of the Good Friday Agreement with the British government, to try to get those structures up and running.
"I think that many of these commemorations would be somewhat hollow if people have seen the progress that so many people worked so hard to create over the last 20 years actually being undermined and going backwards, without the essential institutions, which really are at the heart of the Good Friday 
Agreement, and the process of reconciliation, which ultimately needs to be the number one priority in Northern Ireland.
"I am doing everything we can to try to facilitate a process that can allow an accommodation between the two largest parties, and an engagement and involvement of the other three parties also, to try to get a fully inclusive Executive up and running again, making decisions for people in Northern Ireland.
"That is what everybody wants."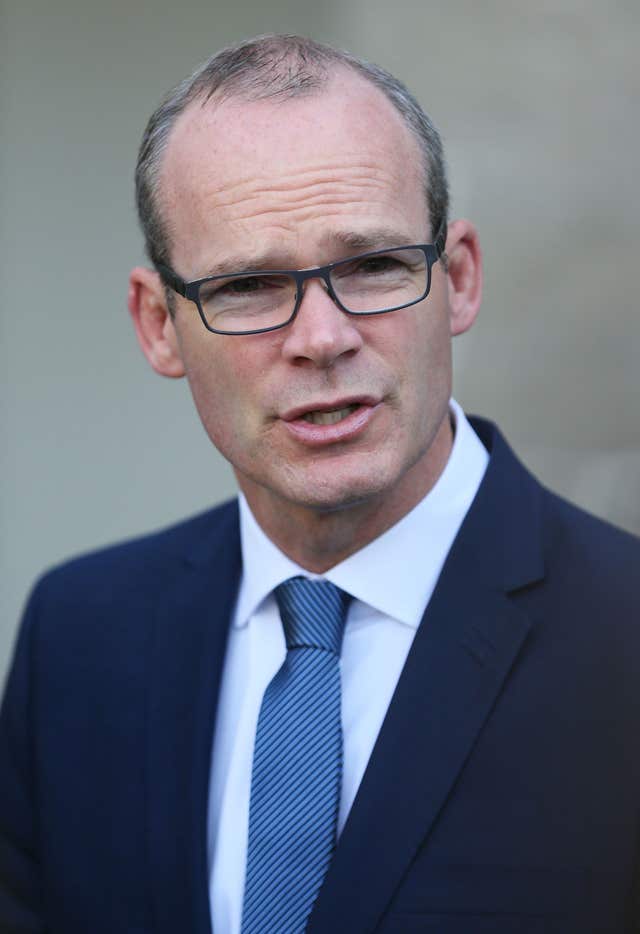 But, with financial pressures mounting on the region's rudderless public services, the UK government has characterised this latest initiative as a final opportunity to salvage the devolved institutions.
On Wednesday the SDLP claimed significant compromises had been made between Sinn Fein and the DUP and called for the positions to be made public.
Speaking after their latest meeting with the British government, the party's deputy leader Nichola Mallon said day two of the renewed process had been "very productive".
It focused on  the reform of a controversial voting mechanism designed to protect minorities, she said.
"We have made it very clear that not only does a reformed petition of concern unlock some of the very difficult issues up front; a reformed petition of concern is key to a sustainable executive going forward," Ms Mallon said.