Two British pilots have become the first in their services to fly the F-35, the world's most advanced fighter jet, straight from training.
Known as Ab Initio pilots, both Flight Lieutenant Liam and Lieutenant Chris, had never flown a frontline aircraft solo before they took to the skies in the multimillion-pound warplanes.
Only able to provide first names on security grounds, Flt Lt Liam said his first flight was a "sensational experience" and the highlight of his RAF career so far.
"I was astonished at the jet's performance and at how well the simulator had prepared me for taking the F-35 flying," he said.
"Much of the first flight is about exploring the aircraft's performance envelope, and breaking the sound barrier was a particular highlight.
"It is easy to see why every pilot here loves flying the aircraft and I am eager to press on and get stuck in to operating the Lightning and exploring its potential."
With only one seat in the cutting-edge aircraft, Lt Chris said flying an F-35 for the first time was "almost indescribable".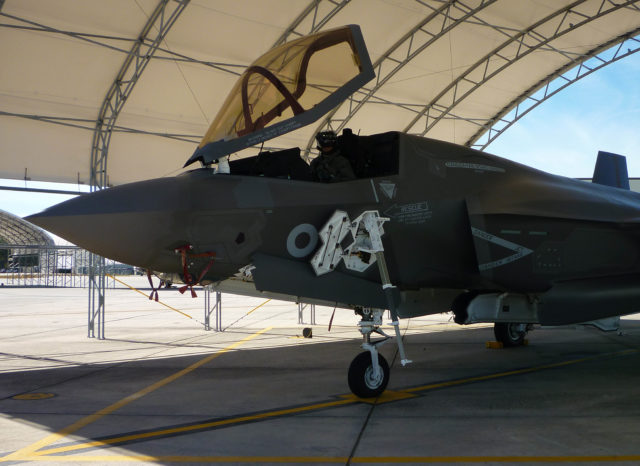 "The computer systems, helmet display, and sensors are at the cutting edge of what is currently possible and I'm extremely excited to work on exploiting this potential as well as being part of its integration with HMS Queen Elizabeth and HMS Prince of Wales over the coming years."
In America, at Marine Corps Air Station in Beaufort, South Carolina, training of the UK's F-35 pilots is currently taking place alongside the United States Marine Corps.
Wing Commander Scott Williams is the UK senior national representative at Beaufort and is responsible for the Britons currently based there – he is also the commanding officer of 207 squadron which will become the UK's F-35 training unit from July 2019.
Describing Ab Initio, Wing Cdr Williams said it "means they have come all the way through training, they have never flown a frontline aircraft – a fighter jet – in their lives".
"These Ab Initio pilots, all they have flown so far is aircraft with instructors flying with them," he told the Press Association.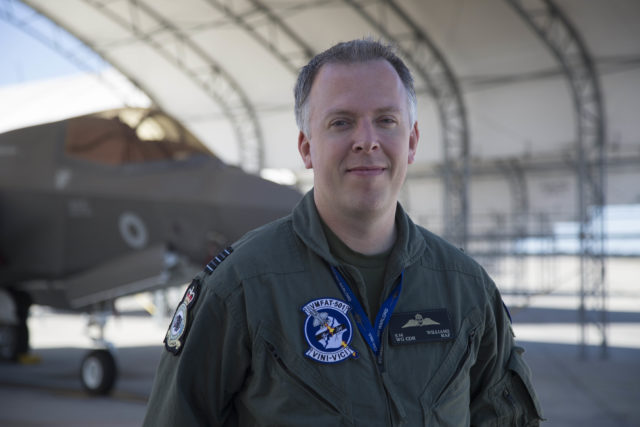 With two Royal Air Force and two Royal Navy Ab Initio pilots currently being trained in the US he said they are enthusiastic, were selected on merit and have been the perfect candidates.
"They are excited, they are fully engaged, they are like sponges, they just want to learn and they want to become better pilots and go and do the job they are trained to do in the future," he said.
All the pilots who have transitioned from training aircraft into the F-35 were accompanied on their first flights by an instructor in a second aircraft, the Ministry of Defence said.
Air Commodore Linc Taylor, Senior Responsible Owner for the UK's F-35 programme, said that for any military pilot, the first time flying a frontline aircraft is an unforgettable experience.
"But to be the first to progress straight from training to fly F-35 is something to be especially proud of," he added.
The UK is currently embarked on a £9.1 billion programme to buy 48 by 2025 of the F-35Bs, the world's most advanced fighter jet, from American aviation giant Lockheed Martin.
Britain currently has 14 of the jets in the United States being tested ahead of flight trials off the aircraft carrier HMS Queen Elizabeth later this year – but has pledged to purchase 138.
The cost of the programme has come under fire, with reports suggesting that the effective cost of each plane is as much as £150 million when logistics and support are taken into account.
When pressed on how relevant the UK's F-35 programme is in helping to retain current pilots and recruit those of the future, Air Commodore Taylor agreed that it is.
"Typhoon is still young, we have extended it to 2040 and it is a phenomenally capable aeroplane," he said.
"Put that alongside F-35 and, I am getting a little bit old now, but I know youngsters who want to join to fly F-35. So, yes, I think it will have effect and influence."