Financial investors should consider the social impact of tech companies before putting money in, Theresa May is set to say.
The Prime Minister's comments are intended to ratchet up pressure on social media giants to ensure their sites are not used as platforms for terrorist propaganda and child abuse.
They come in a high-profile speech to the World Economic Forum (WEF) in Davos, Switzerland, on Thursday, when she is also expected to meet Donald Trump for the first time since they clashed over the US president's retweeting of videos by UK-based far-right group Britain First.
The PM will promise to put the UK at the forefront of efforts to improve ordinary people's lives with new technologies such as artificial intelligence (AI).
But  she will say that, like any business, tech companies need to take their responsibilities to society seriously.
And she will warn them that, unless they take action to remove illicit material, they risk becoming known as "the terrorists' platform" or "the first-choice app for paedophiles".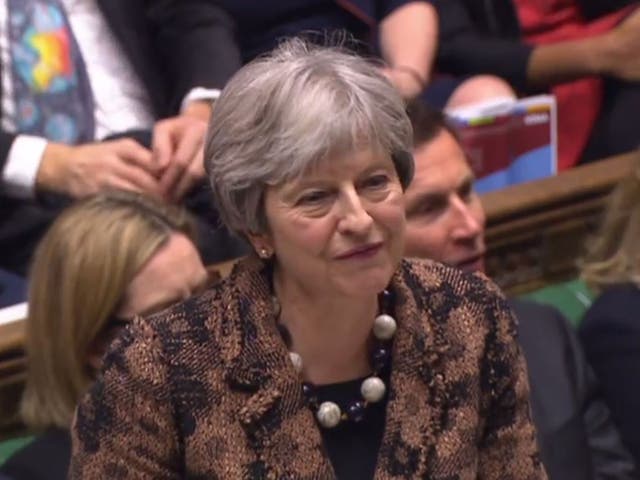 But she will warn: "Technology companies still need to go further in stepping up to their responsibilities for dealing with harmful and illegal online activity.
"These companies simply cannot stand by while their platforms are used to facilitate child abuse, modern slavery or the spreading of terrorist and extremist content."
She will call on the online giants to "focus their brightest and best" on finding methods of guaranteeing that content of this type can be automatically blocked.
And she will insist that action must be taken on a "cross-industry" basis, including smaller platforms, to ensure that they do not become the favoured channels of criminals and terrorists.
In a move designed to put financial pressure on the internet giants, Mrs May will say that investors can play "a vital role" in ensuring that tech companies take on board the social impact of their products, as shareholders in Facebook and Twitter did earlier this month when they demanded more information about sexual harassment and hate speech on the platforms.
"Investors can make a big difference here by ensuring trust and safety issues are being properly considered," Mrs May will say. "And I urge them to do so."
During her two-day visit, Mrs May will host round-table discussions among leading figures in the tech and life sciences industries.
She will stress her determination to establish the UK as a world leader for AI, describing the challenge of harnessing its capabilities for the public good as "one of the greatest tests of leadership for our time".
And she will add: "It is a test that I am confident we can meet. For right across the long sweep of history from the invention of electricity to advent of factory production, time and again, initially disquieting innovations have delivered previously unthinkable advances and we have found the way to make those changes work for all our people."
She will announce that the UK is joining the WEF's new AI council to help shape global governance and applications of the new technology in an ethical way.