A youth who stabbed his former friend to death with a meat cleaver after a row on Snapchat will be sentenced later.
The boy, who cannot be identified, had sent laughing emojis during a group chat on the social media app when 16-year-old Osman Sharif Soufi claimed he was the toughest.
The next day, the two boys met up in Tottenham, north London, armed with a knife and a hammer, and within hours, Osman was dead.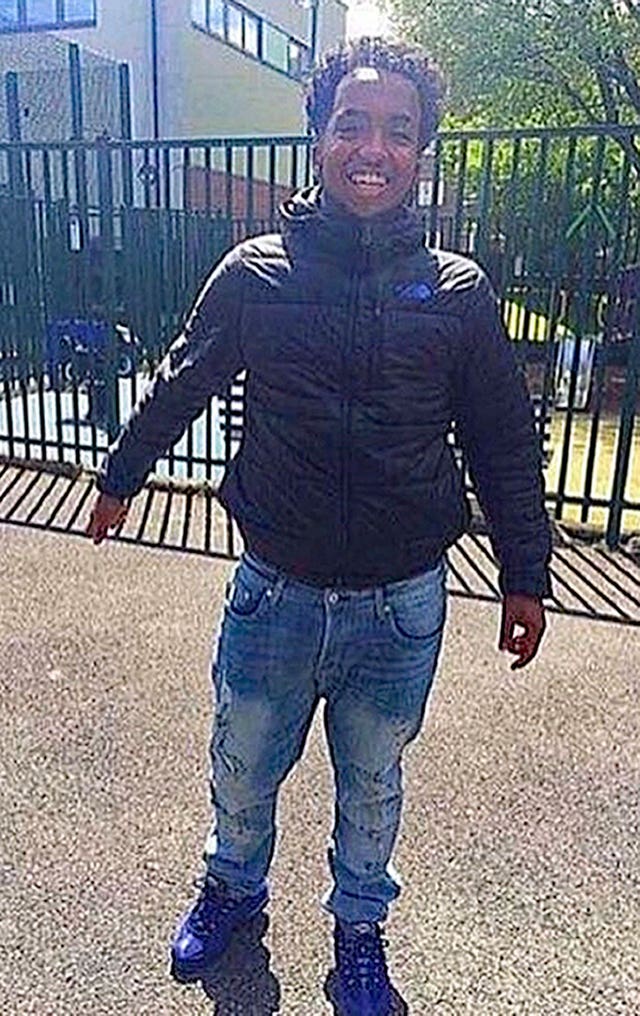 The court had heard how the pair had known each other from around the neighbourhood for about two years before the killing on June 6.
Osman took offence at being mocked in front of the group on Snapchat and the argument rapidly escalated, the court heard.
The student had allegedly threatened to "wet" (stab) the defendant, give him a "drilling" (beat him up) and "rise the burning" (get a gun), according to another boy.
The defendant then armed himself with a 31cm knife and went to Tottenham Green to confront the Osman, who had a hammer, according to witnesses.
The pair argued and witnesses claimed the defendant was waving his knife around before they split up and went separate ways.
Ten minutes later, they clashed in nearby Tynemouth Road and the youth stabbed Osman in the chest, causing devastating injuries.
The knife passed down through Osman's rib, damaging his heart, lungs and liver and became embedded in his body.
The defendant fled to the Broadwater Farm Estate then went to his grandparents' home and changed his clothes.
He was arrested after his father called police and reported his son had been in a fight.
In a prepared statement, the youth told police he had closed his eyes and Osman had run into him while he was holding the knife.
Giving evidence, the defendant, who sat in court with his mother, claimed it was an accident and also that he was acting in self defence and did not mean to do serious harm.
The boy will be sentenced at the Old Bailey by Judge Nicholas Hilliard QC later.