Britain's economy performed better than expected in the fourth quarter thanks to the country's powerhouse services sector, though there are warning signs of "slower and uneven" growth.
The Office for National Statistics (ONS) said gross domestic product (GDP) grew by 0.5% in its initial estimate for October to December last year, following growth of 0.4% in the third quarter.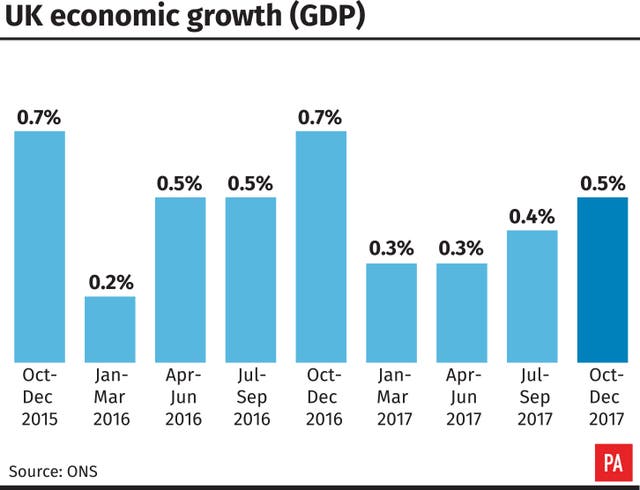 The biggest impact came from the UK's services sector – which accounts for around 79% of the economy.
However, the ONS said longer-term trends were pointing to a broader slowdown.
ONS head of GDP Darren Morgan said: "Despite a slight uptick in the latest quarter, the underlying picture is of slower and uneven growth across the economy.
"The boost to the economy at the end of the year came from a range of services including recruitment agencies, letting agents and office management.
"Other services – notably consumer facing sectors – showed much slower growth," he said, referring to industries such as distribution, hotels, catering, transport and communications.
"Manufacturing also grew strongly but construction again fell."
The UK economy is still struggling to bounce back to levels seen in the final quarter of 2016 when GDP rose by 0.6%.
Sterling rose sharply against the dollar following the news, flirting with $1.43, up 1% on the day. Against the euro, the pound was up 0.4% to 1.14 euros.
Manufacturing growth contributed to a 0.6% rise for production industries over the quarter, but that was partly offset by a "significant" fall in oil and gas extraction following the temporary shuttering of the North Sea Forties pipeline over the bulk of December.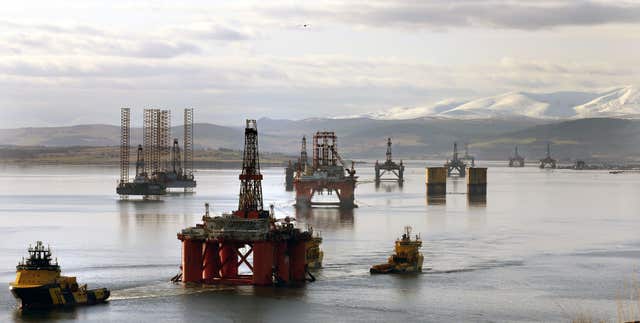 Construction, meanwhile, contracted for the third straight quarter – this time by 1%, while agriculture contracted 0.4%.
The ONS said the UK is likely to have seen economic growth of around 1.8% for the whole of 2017 a slightly slower rate than 2016 when it grew 1.9% and marking the weakest rate since 2012 when the economy expanded 1.5%.
The International Monetary Fund (IMF) earlier this month slashed the UK's growth outlook from 1.6% to 1.5% for 2019, the year it quits the European Union.
For 2018, the IMF is forecasting UK growth at 1.5%, with the organisation previously saying that Brexit uncertainty and the inflation squeeze on household spending power would put the brakes on the UK economy.
The Washington DC-based group said firms are likely to continue deferring investment decisions until there is greater clarity on the UK's future trading relationship with the European Union.