The EU's chief Brexit negotiator has insisted Britain will not be able to pick and choose aspects of the single market during a transition period.
Michel Barnier stressed EU law would have to continue to apply in the UK during the transition, including any changes that were agreed during that period, as Britain would continue to enjoy the full economic benefits of EU membership.
Speaking in Brussels after EU foreign ministers formally adopted the guidelines for negotiations on a transition agreement lasting from March 2019 to the end of December 2020, he said: "During that period the decisions will apply and the UK must acknowledge and accept these rules of the game from the outset."
Mr Barnier insisted that Britain could not have a la carte access to the single market.
"During transition the UK will continue to take part in the single market, to take part in the customs union," he said.
"It will continue to have all the economic benefits therefore it must also apply all the EU rules. The single market cannot be a la carte."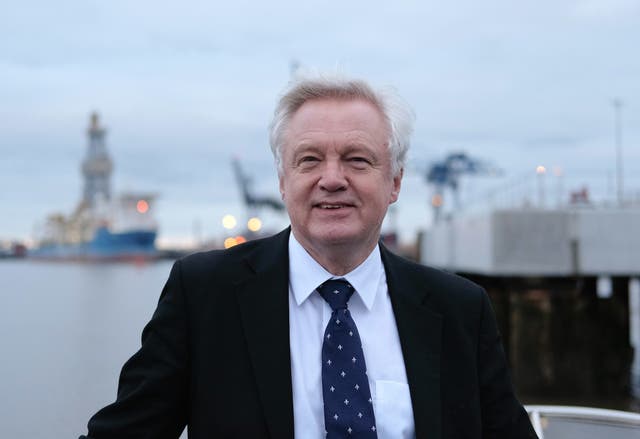 Mr Davis told the European Union select committee: "We are also seeking the future relationship and withdrawal agreement in parallel.
"That may push it a little later because we will not want to sign a withdrawal agreement until we have got the substance of the future relationship ironed out as well.
"So, the last quarter of the year is about where we are aiming at."
Mr Barnier said the October deadline for the deal could not change by much more than a week or so because time had to be allowed for national parliaments to ratify it.
He said: "We can't go too close to the end of the year, even if it is not a matter about being too fussy about a week or so, but we are working towards the end of October anyway."
The EU negotiator also warned a transition deal with Britain will depend on securing a legally-binding agreement on earlier commitments given by the UK in the talks.
Mr Barnier said agreement on Britain's orderly withdrawal from the bloc, which includes future citizens' rights, the Irish border, and the £39 billion divorce bill, still had to be finalised.
"In the course of this second phase we will have to translate into legal terms the commitments that we had in the joint report," he said.
"These have to be put into legally-binding language. That is a sine qua non condition for progress in this second phase.
"It is all a big package. If we have no agreement on the withdrawal issues there will be no transition."
Mr Barnier said a declaration on the future relationship between the UK and EU will be a political one, not a legal text.