Trains between Birmingham and London Euston were halted for about 15 minutes after cattle wandered on to tracks.
Staff on a London Northwestern Railway service heading to London told passengers that services had been suspended at around 5.30pm on Monday because two cows were blocking the line north of Rugby, Warwickshire.
A guard told passengers: "Unfortunately, the cows are sitting quite happily on our side of the track and we can't move forward."
A Network Rail spokesman said: "At 5.15pm it was reported to us by a driver of a train that there were two cows near the railway. This is Brandon viaduct, just north of Rugby.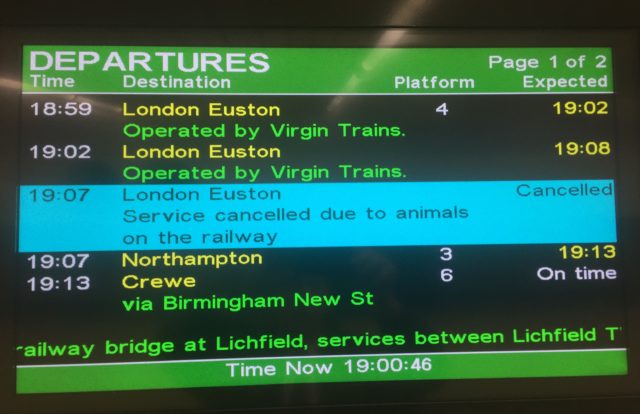 "The situation is ongoing.
"Trains are having to go through the area more slowly than normal for safety reasons, so there may be some delays."