Michelle O'Neill will become the new deputy leader of Sinn Fein after it was confirmed she was the only candidate nominated for the post.
The party's current Stormont leader will succeed Mary Lou McDonald as Sinn Fein vice president.
The post became vacant when Mrs McDonald became the only candidate nominated to replace retiring party president Gerry Adams.
Mrs O'Neill and Mrs McDonald will be formally confirmed in their new leadership roles at a special Sinn Fein conference in Dublin on February 10.
The Mid Ulster Assembly member said she was "honoured".
"I look forward after the Special Ard Fheis to work with our new party President Mary Lou McDonald and wider national leadership team," she said.
"We are entering a new political era and Sinn Fein will continue to be on the front line leading positive change to improve the daily lives of ordinary people across Ireland.
"Sinn Fein wants to be in government north and south to deliver high quality public services on the basis of equality, rights and prosperity.
"We will continue to work against the twin threats of Brexit across the whole island, and British Government austerity in the North.
"Our priority is to continue the growth and development of Sinn Fein as a national political movement for Irish Unity and an agreed Ireland."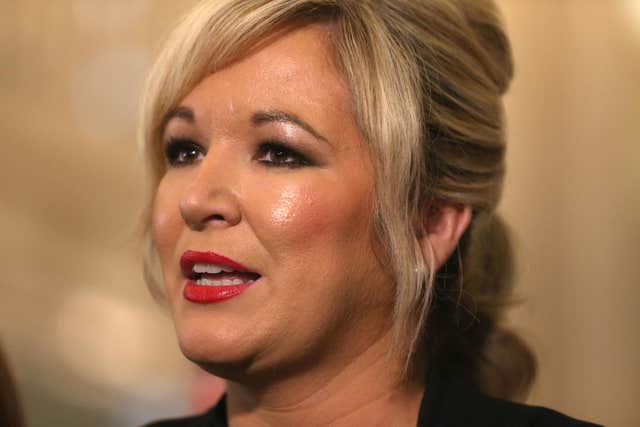 "The strength and standing of Mary Lou and Michelle within Sinn Fein is reflected in the scale of nominations received, and the fact that they were the obvious and uncontested choice of the Sinn Fein membership."