Detectives hunting a man dubbed the Night Watcher, who has carried out a string of armed raids and is believed to be a soldier, cannot access a Ministry of Defence DNA database.
The meticulous research and use of extreme violence by the lone raider, armed with a sawn-off shotgun, has prompted officers to believe he currently or has previously served in the military.
With DNA found at one crime scene, officers have requested and been denied access to the MoD's database.
An MoD spokesman said: "We are working with the police in their investigation.
"We are unable to share DNA taken from personnel before they are deployed on military operations as it is restricted under data protection.
"If service personnel are convicted of a crime or are under suspicion, DNA records are shared with the police."
It is understood that if a member of the forces is under investigation by the service police, charged or convicted of a crime, their DNA is shared on the nationwide database.
DNA is also collected from those deploying on operations, in case they have to be identified that way.
It is understood that this MoD record, which is currently quite small, is destroyed when they return from their posting, and that access to this by the police would breach data protection laws.
The burglar is believed to stake out his target properties for several weeks in order to intimately understand the comings and goings of the wealthy occupants and learn the locations of safes and valuables inside.
The "well-spoken, intelligent thief" is also believed to have entered some of the properties prior to the raids in order to better understand the layout of the rooms.
During one, he was so confident the alarm could not be raised that he spent more than an hour with the occupants until he had gathered all the items he wished to steal.
"We do not believe this to be the work of an opportunist burglar, but someone who has specialist knowledge and skills – possibly ex-forces or from a similar background due to the way he has behaved and the circumstances of each incident," she said.
"The burglaries all appear to be the work of someone who knows exactly what they are doing and who is incredibly decisive in their actions.
"On each occasion, unnecessary levels of violence has been used in addition to a firearm, which he used to threaten the victims, who have then been tied up."
Ms Fielding said DNA evidence had been found at the scene of one of the raids but this had not been traced to any other offences, and very little forensic evidence had been left overall.
The force said it has a DNA database for all serving officers and that this had been checked, but returned no results.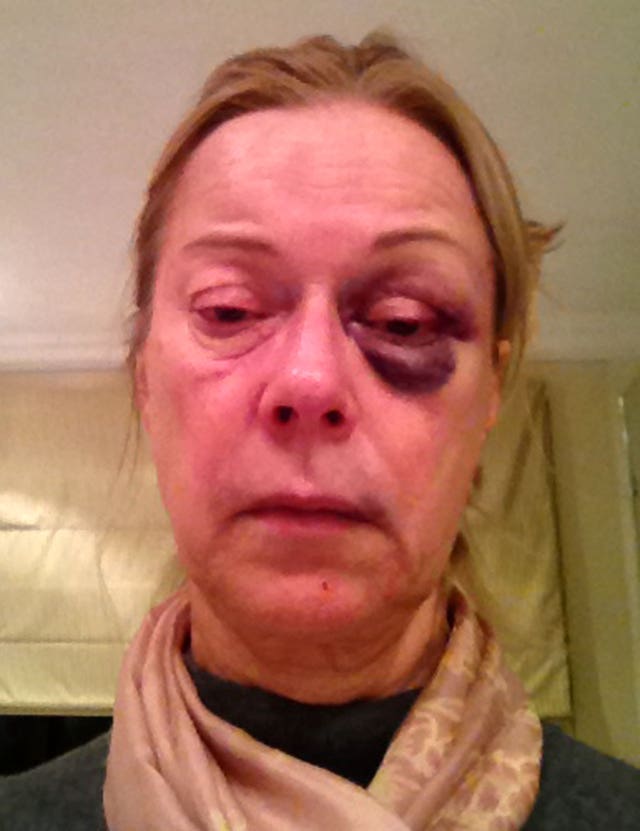 Ms Fielding added that the armed robberies, which have seen irreplaceable heirlooms taken, have occurred about once every six months, possibly as the offender needed more money.
In a three-year period between November 2014 and October 2017, the thief carried out seven raids – two in Kingswood, Surrey, and others in Maidenhead, Berkshire; Chichester, West Sussex; Sevenoaks, Kent; Maidstone, Kent; and Virginia Water, Surrey.
Victim Susan Morris, whose home in Kingswood, Surrey, was raided last October said she was "hit very hard" on her face – suffering a broken jaw and a lost tooth – and at one point feared the man was going to cut off her finger to get at a ring and bracelet.
"He knew exactly how hard to hit me, he hit me three times on my face, it was very painful, I couldn't believe the blows kept coming," she said.
Describing how she was left with bruises all over her body where the raider had hold of her, the 61-year-old said she thought he was going to rape her when he said "get on the floor".