The Forth Road Bridge (FRB) is due to reopen for walkers, cyclists and public transport users.
The bridge will offer dedicated lanes for buses and taxis between the M9 near Newbridge and Halbeath in Fife, officials said.
Routes for walking and cycling across the bridge will also be opened, giving pedestrians and bikers a cleaner and quieter crossing, free from car traffic.
The routes are all set to open on Thursday.
The new bridge for cars and other vehicles across the Firth of Forth – the £1.35 billion Queensferry Crossing – was opened by the Queen in September.
It is officially becoming a motorway, meaning some forms of transport cannot use the crossing and require the alternative route across the water.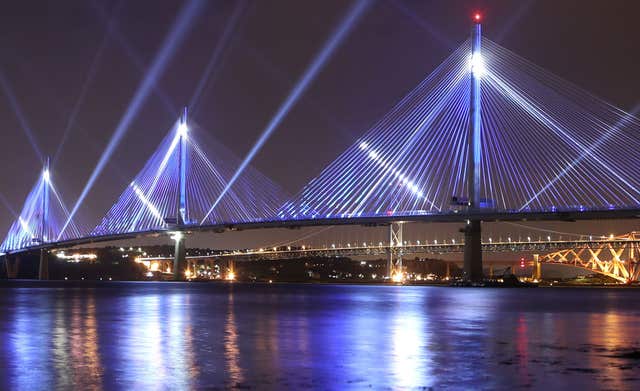 "The original decision allowed us to substantially reduce the cost of the overall project by retaining the FRB, therefore reducing the size and cost of the new bridge."
John Lauder, national director of Sustrans Scotland, said: "The reopening of the Forth Road Bridge as a sustainable transport corridor is a hugely positive development that sets a precedent within Scotland and acts as an example to the rest of the UK."