The future of the Palace of Westminster will be voted on by MPs but a final decision on a multibillion-pound restoration programme could be further delayed.
Parts of the Houses of Parliament are crumbling and there have been warnings that a catastrophic fire could occur unless ageing electrical systems are replaced.
But concerns over cost and public opinion have dogged the restoration and renewal project, expected to cost around £4 billion, and one of the options put forward for MPs to consider is for a further review.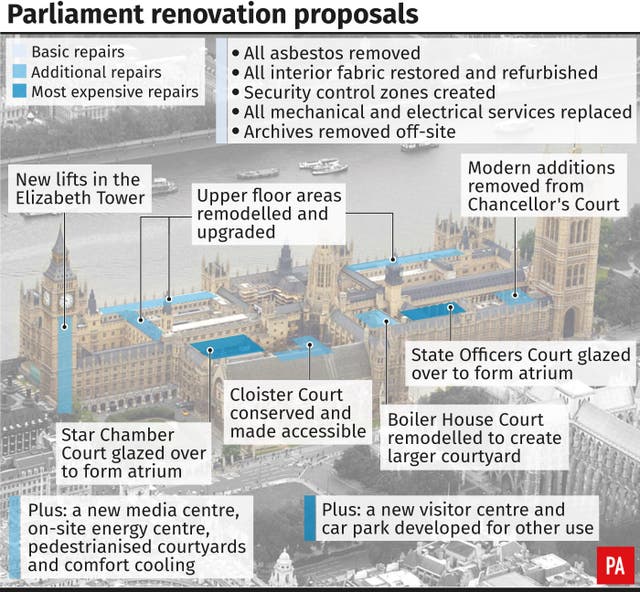 Mrs Leadsom has tabled two motions for debate on January 31, with the first allowing MPs to authorise essential repairs but agree to review before the end of the Parliament in 2022 the "need for comprehensive works".
The second would establish a body to carry out a "sufficiently thorough and detailed analysis" of various aspects linked to the restoration work, including whether MPs and peers move out or partially stay in the palace during the repairs, and would seek to push forward the process sooner.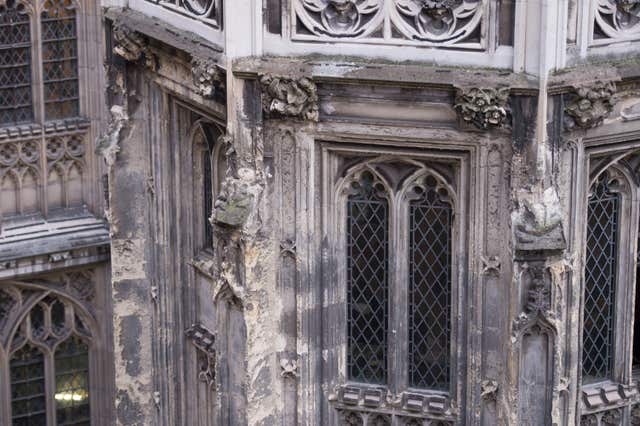 Labour's Chris Bryant, who sat on the joint committee, is backing a bid to reject the options put forward by Mrs Leadsom in favour of more rapid progress.
An amendment tabled by Public Accounts Committee chairwoman Meg Hillier would back the 2016 recommendation for a "full and timely decant", with MPs and peers leaving the building for work to be carried out.
It is the "swiftest and most cost-effective option", he said.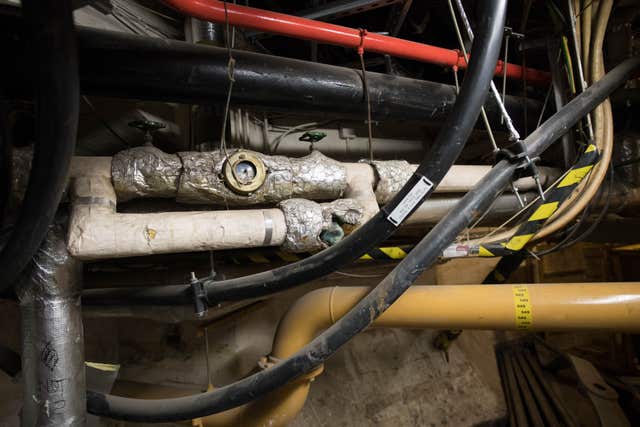 It calls for a review of the work to include a "detailed assessment of the cost-effectiveness of relocating Parliament away from the Palace of Westminster".
SNP MP Neil Gray said: "While Labour and the Tories in the Scottish Parliament are set to vote against a pay rise for nurses and investment in public services, it is utterly hypocritical for them to vote at the same time for billions to be spent on crumbling palaces for politicians."
As well as the threat of fire, the building is thought to be vulnerable because of its antiquated sewerage system and parts of the palace are riddled with asbestos.