A Government minister has dramatically resigned at the despatch box before walking straight out of the House of Lords chamber.
International development minister Lord Bates told peers he was "offering his resignation" to the Prime Minister after saying he was "thoroughly ashamed for failing to be in his place to respond to a question from a peer".
He walked out the chamber after making his remarks from the despatch box during oral questions.
Lord Bates had been listed to respond to a question from Labour peer Baroness Lister of Burtersett.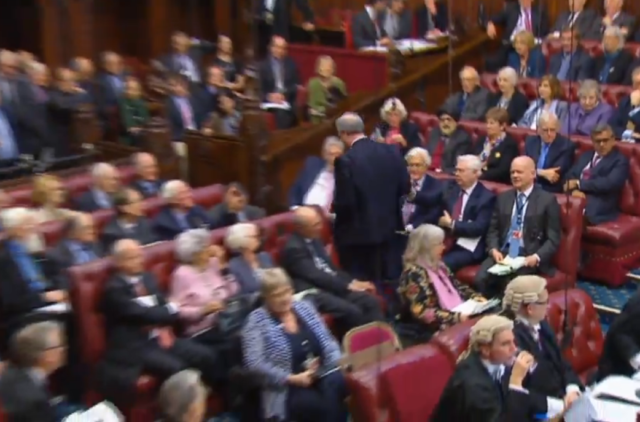 "During the five years of which it has been my privilege to answer questions from the despatch box on behalf of the Government I have always believed we should rise to the highest possible standards of courtesy and respect in responding on behalf of the Government to legitimate questions of the legislature.
"I am thoroughly ashamed at not being in my place, I therefore shall be offering my resignation."