A 1,300-year-old cross buried with the body of an aristocratic Anglo-Saxon teenager is going on display just a few miles from where it was found.
The Trumpington Cross, made of gold and garnet, was found on the skeleton of a girl aged between 14 and 18 in one of the earliest Christian burials in Britain, unearthed near Cambridge.
The teenager was buried between around 650AD and 680AD in a very rare "bed burial", just 15 of which have been found in the UK, laid in the ground in a  bed which had a wooden frame with metal brackets and straw mattress.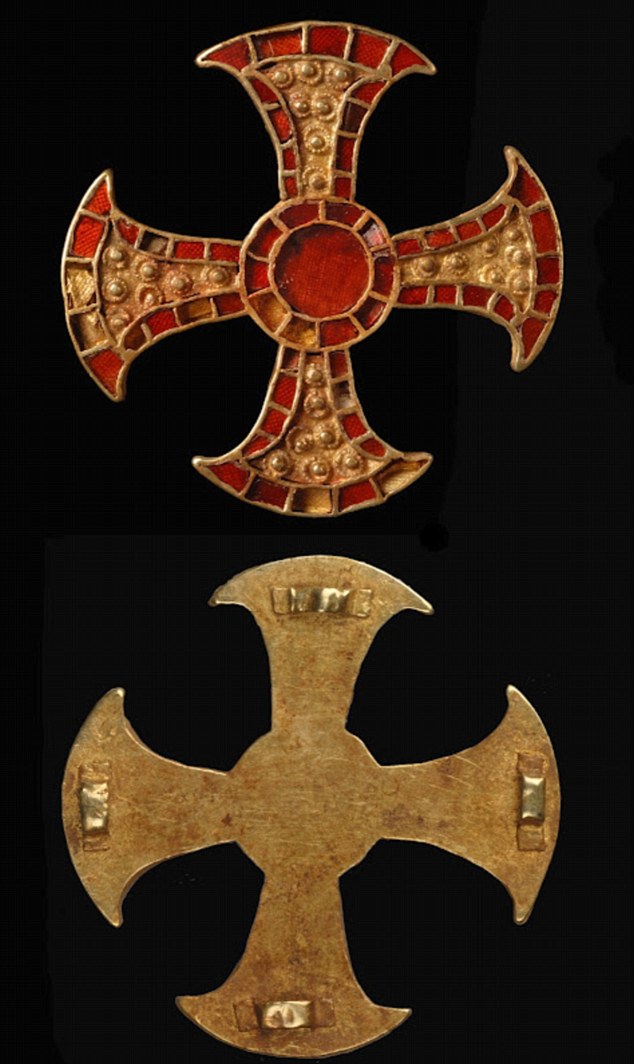 But it was the cross that excited Cambridge University archaeologists, marking her out as an early convert to Christianity and – as the earliest Christians were from noble families – indicating she was of aristocratic or even royal blood.
She was discovered in 2011 at Trumpington Meadows, just outside Cambridge, where a new housing development is being built on land owned by Grosvenor.
The cross, thought to be worth more than £80,000, has been donated by Grosvenor to Cambridge University's Museum of Archaeology and Anthropology (MAA) , where it will go on display with the other grave goods.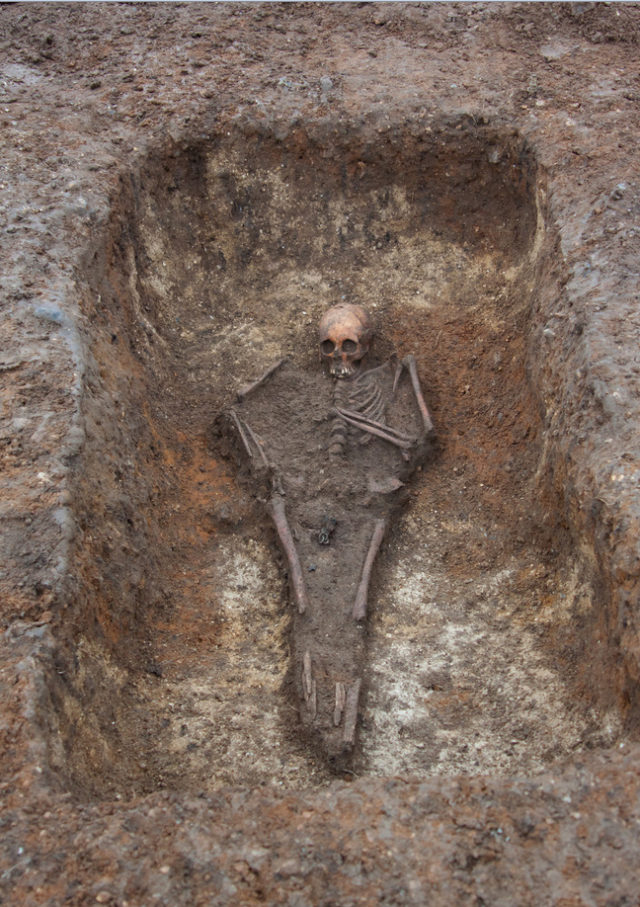 "The Trumpington Cross and other material recovered from the dig are of international quality and significance – but with the strongest connections to Cambridge and the surrounding settlements.
"Taking pride of place in our galleries, the cross will allow us to tell the story of the coming of Christianity to the region and some of the history of this previously unknown Anglo-Saxon settlement – as well as the very early years of the English church after St Augustine was dispatched to England by the Pope in 597AD to convert the pagan Anglo-Saxon kings."