Amazon sales increased by 38% in the last three months of 2017, to more than 60.5 billion dollars (£42.4bn), as the technology giant reported its latest quarterly financial results.
The US firm also reported a 69% increase in operating income, rising to 2.1 billion dollars (£1.47bn) compared with 1.3 billion (£910m) for the same period last year.
The figures were just above analyst expectations for the company's performance.
Having started life as an online shopping platform, the firm has become increasingly known for its technology hardware and software – most notably its Amazon Echo line of smart speakers, which are powered by virtual assistant Alexa.
Amazon founder and chief executive Jeff Bezos said the rise of of the company's Alexa products was a key factor in the company's continued growth.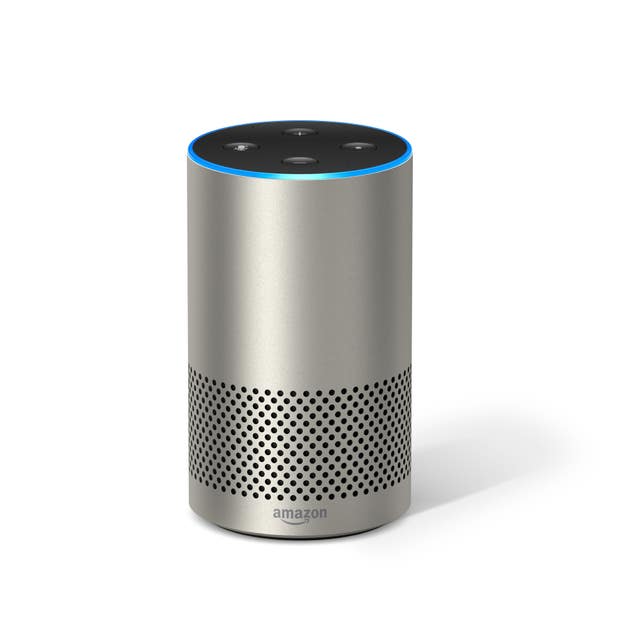 "We've reached an important point where other companies and developers are accelerating adoption of Alexa.
"There are now over 30,000 skills from outside developers, customers can control more than 4,000 smart home devices from 1,200 unique brands with Alexa, and we're seeing strong response to our new far-field voice kit for manufacturers.
"Much more to come and a huge thank you to our customers and partners.'
According to Amazon, the Alexa-enabled Echo Dot, along with the company's Fire TV Stick streaming device were the best selling products across all of Amazon in 2017.
The company introduced a range of new Echo devices in 2017, including a second generation Echo, as well as the smart home hub Echo Plus and the touchscreen-enabled Echo Show and Echo Spot.
Since launching the Echo in the US in 2014, Google has also entered the smart speaker space with their Google Home line of devices, powered by the Google Assistant.
Apple's take on the gadget – the HomePod – goes on sale later this month.