Apple has reported record revenues and profit for the last three months despite a fall in iPhone sales over the Christmas period.
In its latest quarterly financial results, the technology giant reported revenue of $88.3 billion (£61.9bn), up from $78.4 billion (£55bn) in the same period last year.
The results also revealed a record quarterly profit of $20.1 billion (£14bn), despite sales figures announced revealing a drop in iPhone sales on the same period last year.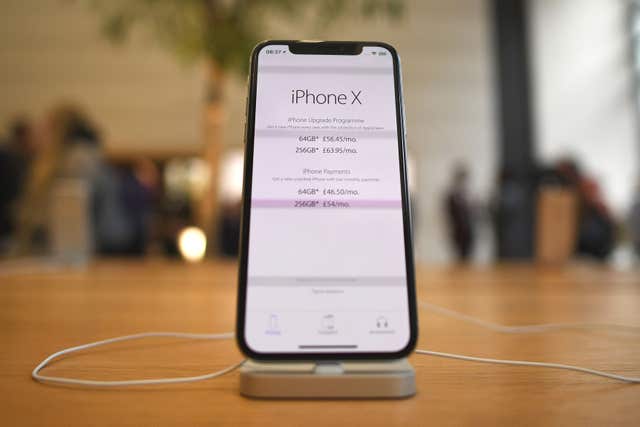 This is despite the launch of the iPhone X in November, the phone that marked the ten year anniversary of the iPhone and featured the device's first all-screen front panel and facial recognition technology.
The device is also the most expensive iPhone Apple has ever made, starting at £999.
However this higher price has led to increased profits despite a dip in sales.
Apple chief executive Tim Cook said: "We're thrilled to report the biggest quarter in Apple's history, with broad-based growth that included the highest revenue ever from a new iPhone lineup.
"iPhone X surpassed our expectations and has been our top-selling iPhone every week since it shipped in November.
"We've also achieved a significant milestone with our active installed base of devices reaching 1.3 billion in January.
"That's an increase of 30 percent in just two years, which is a testament to the popularity of our products and the loyalty and satisfaction of our customers."
Elsewhere in Apple's results, iPad sales rose by 1%, but sales of Mac computers fell by 5%.
The company's next product, the intelligent home music speaker HomePod, which also includes the firm's virtual assistant Siri, goes on sale in the US and UK on February 9.