Two British men suspected of being members of an Islamic State execution group dubbed "The Beatles" should be sent back to the UK to face trial, a former counter-terrorism regulator has said.
Lord Carlile, the UK's independent reviewer of terrorism legislation from 2001 to 2011, said a British trial was the "proper forum" for justice, as the debate continued over the fate of Alexanda Kotey and El Shafee Elsheikh.
The two men were captured in Syria, having fallen into the hands of Kurdish militia fighters in January, and are under guard in the caliphate's former heartland.
Lord Carlile told the Observer that radicalised Britons should be "returned to the country of origin" and tried "in a normal way with British rights, British duties, British obligations and British responsibilities".
He said: "If people are tried properly, as they would be in the British courts, it would show that the UK is taking a very serious approach to deradicalisation but also to dealing with extremism."
He also said he was "totally opposed" to the men being sent to Guantanamo Bay, telling the paper: "I would expect the Foreign Secretary to urge the Americans and the Syrians to accept that British justice is a compliant and efficient system and that the most convenient forum and indeed the proper forum for such cases is the home country."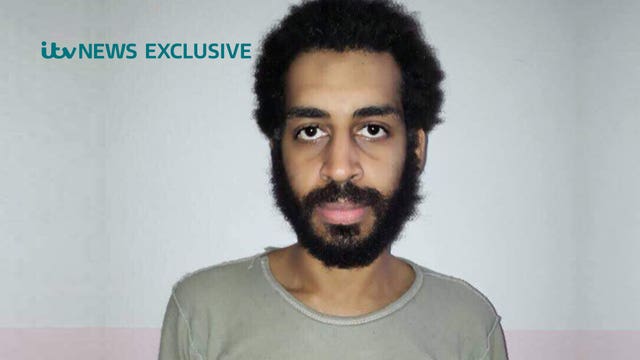 But Lord Carlile raised concerns that sending the case there would cause too many delays.
Speaking to the Sunday Express, he said: "If there could be international agreement and such cases could take place in The Hague I would be content but I have my doubts whether we would get to that point quickly enough for trials to take place."
He also added that he believed the victims' families would get "satisfaction" and the certainty of a "proper trial" if it took place in Britain.
The two men, along with Mohammed Emwazi – the killer nicknamed Jihadi John – and Aine Davis, are thought to have been part of a group named after the '60s band because of their English accents.
The four Londoners were linked to a string of hostage murders in Iraq and Syria during the bloody Islamist uprising and gained global notoriety.
US officials said Kotey and Elsheikh "are suspected to have participated in the detention, exploitation and execution of Western detainees".
The US Department of Defence previously said they were "still considering options" with regards to the two men's future.