A hundred and fifty thousand sleeping pills packed in M&M packets were seized by border officers in Northern Ireland.
They arrived on a flight from Spain and were detected at Belfast International Airport around a month ago, officials said.
A new report on efforts to combat organised crime in Northern Ireland said a significant amount of prescription medication and in particular diazepam was being brought in for suppliers.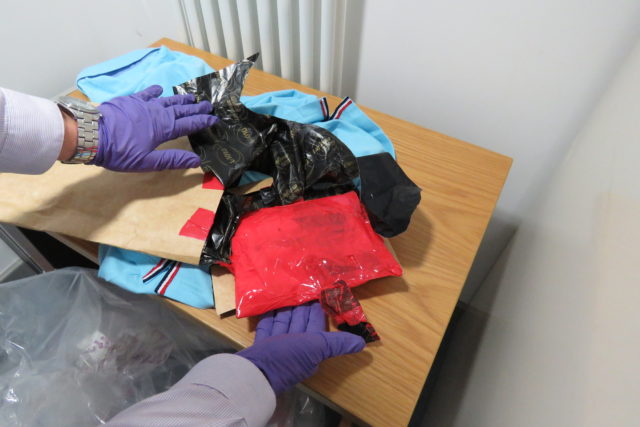 An Organised Crime Task Force report said: "Deaths as a result of drugs misuse continue to be a concern for the PSNI and a number of public sector agencies, with a variety of both illegal and prescription drugs suspected of being a contributory factor in a number of deaths in Northern Ireland."
Official figures for 2016 show a reduction in drug-related deaths compared to the previous year.
However such deaths were on an upward trend for the nine previous years.
Thirty-four potential victims of human trafficking were recovered and there were 5,546 drug seizures and £1.7 million recovered in criminal assets.
The PSNI has said fentanyl was recently introduced as an additive to heroin and had reached Northern Ireland.
The report said: "Anyone who uses heroin which contains even a small amount of fentanyl is at very high risk of overdose."
It added: "This drug also poses a significant health and safety risk to those who come into contact with it and as such guidance is needed for officers and those who may be at risk of exposure."
It said public toilets in Belfast were a common location for heroin users.
All city centre public facilities are due to have needle boxes installed.
The number of cocaine seizures increased from 566 during 2015/16 to 620 for 2016/17, a 10% increase.