Dozens of businesses in the shadow of Grenfell Tower are to resume paying rent and service charges at a reduced rate, the local authority has announced.
Around 40 companies will receive a 50% discount on rent and service charges for two months "in recognition of the disruption to services caused by the fire last summer", Kensington and Chelsea Council (RBKC) said.
A further six months will see businesses given a 25% compensation package.
Some 71 people died in the June 14 tower block blaze.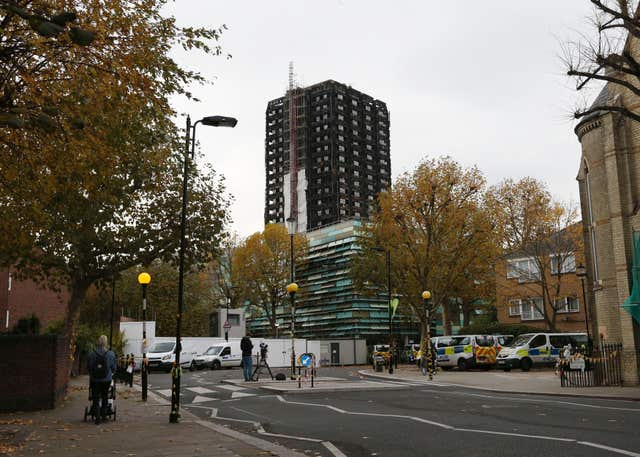 RBKC estimates this amounts to almost £200,000 waived, while an additional £25,000 in business rates relief has also been provided.
Deputy leader of the council Kim Taylor-Smith said: "Alongside residents, schools and services, we have always said we stand shoulder-to-shoulder with local companies affected by the fire.
"We hope today's announcement will offer continued reassurance to commercial owners that we're here for them – as well as encourage those in north Kensington to shop locally to support small businesses in the borough."