Narcissistic, angry, demanding – this is how Joshua Stimpson was described in court.
Psychiatrist Doctor Philip Joseph, giving evidence for the prosecution, said Stimpson was vain and obsessed with his own feelings.
Doctor Shahid Majid, a psychiatrist for the defence, said he had a "borderline personality disorder" which would affect his ability to exercise self-control.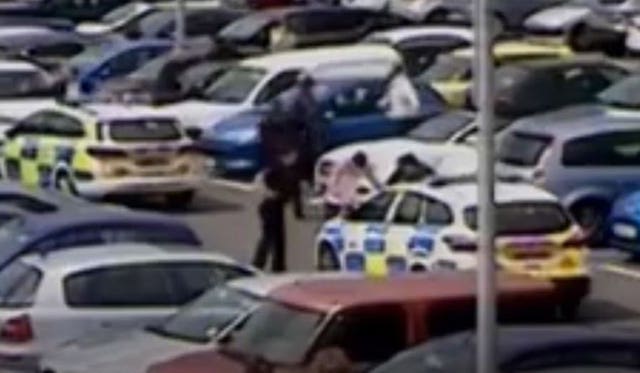 In the years that followed there were a string of referrals to a mental health clinic where he expressed suicidal thoughts and would confine himself to his room.
But Dr Joseph said there was not enough evidence to support the diagnosis and he had not been under the care of any mental health services last year.
He said Stimpson had problems with women and not any other areas of his life, suggesting this was linked to his anger at his mother for leaving when he was a child.
Stimpson admitted thinking about harming Ms McLaren in the days before she died. But Dr Joseph said he had "formulated a plan for revenge" and the killing was premeditated.
This was described as the product of a "deep-rooted rage" against Ms McLaren which features in psychopathic and narcissistic personalities. The court heard how Stimpson told Ms McLaren she should have broken up with him in a "more respectful way".
The first police officers to find Ms McLaren's body told how he showed no emotion and was calm when he spoke to them while covered in blood.
Judge Adele Williams said she was "sure" Stimpson did not have a personality disorder.
Ms McLaren described him as "childish", "manipulative" and felt like she was constantly treading on eggshells around him.
He stalked her for control, the court was told.
Not only did he follow Ms McLaren but also Alexandra Dale and Leah Hubbard whom he had both previously dated.
They told the court of his "strange behaviour".
Ms Hubbard, who dated Stimpson briefly in 2016, said she went on to refer to him as her "stalker" and ended the relationship when his behaviour made her feel uncomfortable.
She decided not to see him again when he spat a drink over her in a club. He was thrown out by a bouncer and when she left some five hours later he was sitting outside.
Once he knocked on her window at 2am claiming his phone needed charging.
Ms Dale met Stimpson at a pub in 2013 after six months of texts and calls.
She said he told her not to speak to any men or male friends as "he didn't like it".
He used to follow her without her knowledge, taking pictures and asking her why she was wearing certain clothes.
She once received a picture of her back garden, despite not telling Stimpson where she lived. And once as she was about to go on holiday he sent her a message which said: "I'm going to fly out and drown you."
The messages stopped when she contacted the police about his behaviour.
Stimpson was moved from being on remand in Elmley Prison to Thornford Park psychiatric hospital in Berkshire after being charged.
He spent his trial flanked by four psychiatric nurses and burst into tears when the prosecution opened its case.
Apart from that, he rarely showed emotion. When details of his actions during the killing were read to the court he furrowed his brow and dabbed his face with a tissue.
He stared ahead silently as the verdict was read out and his sentence handed down.