Labour leader Jeremy Corbyn has said care workers are "grossly underpaid" and pledged £8 billion of extra funding for social care if elected.
He made the comments during a visit to Milton Keynes University Hospital on Thursday morning, where he toured the A&E and cancer wards and spoke to patients.
"Care workers particularly are grossly underpaid, do a very important and responsible job and should be better recognised as part of our wider health service", he said.
He called the present social care budget "insufficient" and promised to increase funding by £8 billion over the course of a Parliament if elected.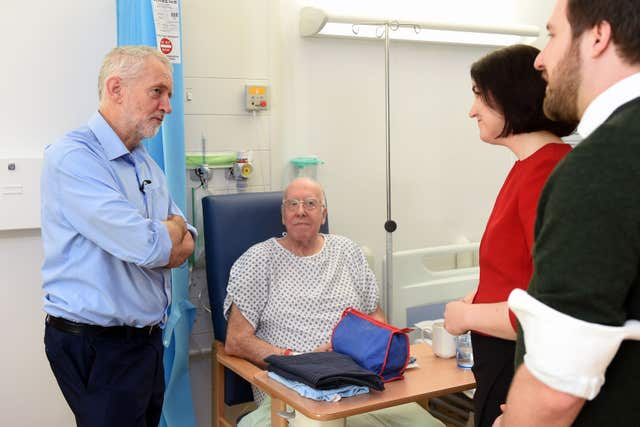 He said hospital workers he talked to in Lincoln last week had told of treating patients in ambulances in hospital car parks when all bays in A&E were full.
He called this "an unbelievable waste of a very expensive resource – an ambulance that is parked when it should be out collecting the next patient".
"There are nurses in some places who have spent the whole of their shift in the hospital car park," added Mr Corbyn.
He said the key concerns for the NHS are social care and mental health, which are "inadequately provided for and funded across the country".