Culture Secretary Matt Hancock should suspend his new social media app over privacy concerns, an industry expert has said.
The Secretary of State for Digital, Culture, Media and Sport launched The Matt Hancock App on Thursday as a way to "connect with my West Suffolk constituents".
However, concerns have been raised over privacy and data policy within the app and the amount of data it collects.
Part of Mr Hancock's government remit is to oversee data protection policy.
Pat Walshe, a data protection and privacy consultant, said the app had "some of the worst privacy standards" he had ever seen.
He added: "I've been doing this for a decade and I've worked around the world with different regulators on mobile app privacy design guidelines, and this is some of the poorest practice that I've seen in a very long time.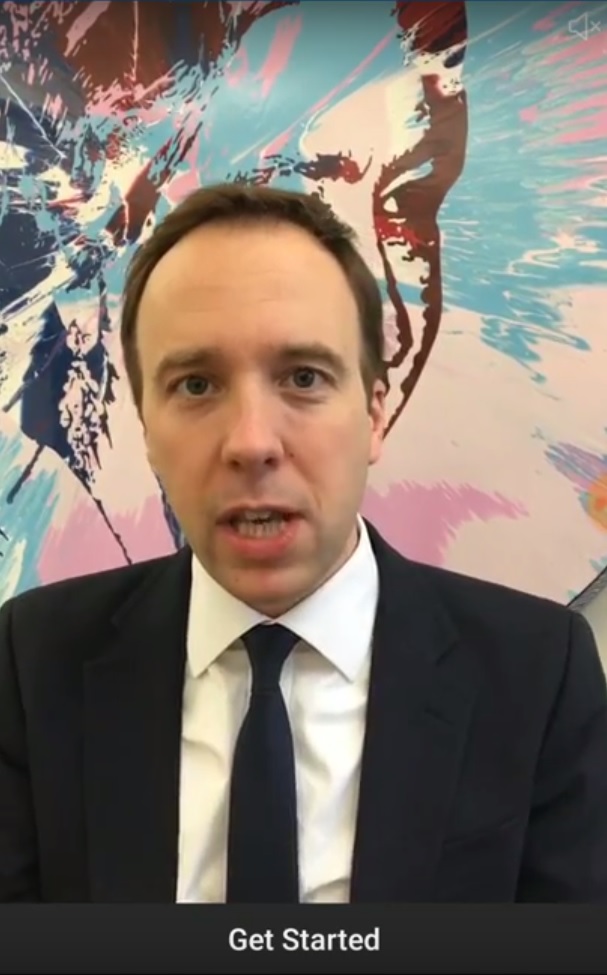 "I think Matt Hancock and the media company (Disciple Media) behind it should suspend the app."
The app's privacy policy lists a large amount of data it automatically collects from users, including type of mobile device used as well as contact information and friend lists.
But Mr Walshe said this information was "buried" in the app's privacy policy, which for Apple iOS users was only readable after the app had been downloaded from the App Store and some user data had already been shared.
This meant the app did not meet "fair and transparent process and requirement" of UK data law, Mr Walshe said.
"It lacks judgment, it lacks due diligence in terms of 'what does the law say'. It's the worst I've seen in a long time, to be honest," he said.
In a statement, Mr Hancock's office said the app complied with the EU's General Data Protection Regulation (GDPR).
"This app is ICO registered and GDPR compliant. The app is consistent with measures in the Data Protection Bill currently before Parliament."
Disciple Media, which created the app, has not yet responded to the Press Association's request for comment.