Sarah, Duchess of York has tweeted birthday wishes to her "best looking" ex-husband the Duke of York.
She posted a black and white photo of a young Andrew, which featured the text "Happy Birthday to the best man, father, friend… Prince Andrew. Feb 19.. Ooh the best looking! X".
The pair divorced in 1996 but remained close as they brought up daughters Princess Beatrice and Princess Eugenie.
There has even been speculation that they might one day remarry.
The Duchess's birthday tweet to the Duke prompted a flurry of responses from her followers, with one remarking "Just get married again already", and another declaring "how sweet! I hope you and Andrew remarry!!"
At the time of their divorce, the Duchess said she would remain the "bestest of friends" with her estranged husband.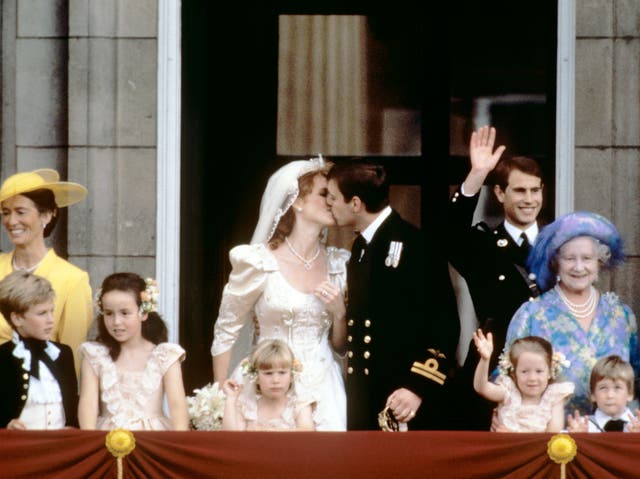 Andrew is celebrating his 58th birthday.
He and his former wife are looking forward to Eugenie's wedding to her long-term boyfriend Jack Brooksbank in the autumn.
The Duchess is becoming known for her affectionate, over-the-top tweets.
When Eugenie's engagement was announced, the Duchess declared in one of a series of messages: "A total embrace of goodness and joy.
"We love Jack and I am so excited to have a son, a brother and a best friend.
"Eugenie is one of the finest people I know and so together it will be pure harmony."
She also wrote a heartfelt message to "Dearest Eugenie and Jack The Man" in Hello! magazine, signing it from "Mumsie and Sarahs".