Edinburgh Airport recorded its busiest ever January with new figures showing a 7.1% rise in passengers.
Numbers were also up at Aberdeen Airport, however Glasgow Airport experienced a decline compared with January 2017.
Growth at Edinburgh was attributed to a rise in international flights.
The airport saw 837,542 passengers pass through its doors last month, up 7.1% on January 2017.
While domestic numbers were down 1.5%, international travellers were up by 14.5%.
The boost was the result of the launch of new routes and increased frequency of flights to a number of destinations by several airlines including Ryanair and easyJet.
Chief executive Gordon Dewar said: "This is another positive set of results which demonstrates the continued pull that Edinburgh and Scotland has as a destination, and of the variety of destinations that we can offer to those looking to get away."
Glasgow Airport welcomed 579,888 passengers in January, representing a decrease of 3% on the same period last year.
EU-scheduled traffic was up 4.7% thanks to the popularity of a number of winter sun routes and an increase in capacity on several city break destinations.
However international traffic was down 1.9% due to the suspension of United's Newark winter route, while adverse weather conditions also impacted services throughout the month.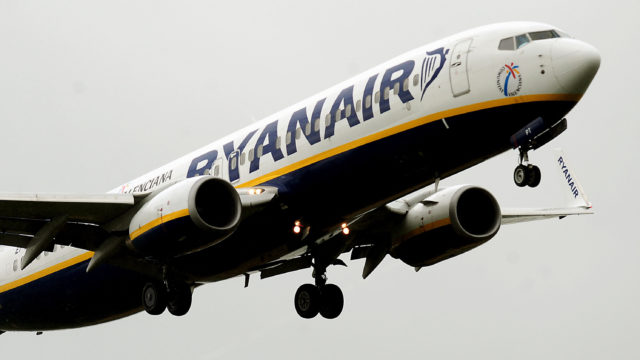 Francois Bourienne, Glasgow Airport's commercial director, said: "January is traditionally a quieter period for the airport, however, our passenger numbers were affected by adverse weather conditions which resulted in a number of flights being cancelled.
"January's passenger numbers are a clear reminder that we cannot take our air connections for granted as the airport continues to face stiff global competition when it comes to attracting new routes and maintaining existing ones."
Aberdeen Airport saw a 6.4% rise in passengers last month, compared with January 2017 – recording a total of 220,427 travellers.
The rise came as a result of an 8.8% increase in domestic traffic and a 10.8% increase in international traffic thanks in part to the popularity of winter sun routes.
Helicopter traffic decreased by 11.1% compared with January 2017.
Aberdeen's managing director Carol Benzie said: "Starting 2018 with these encouraging figures, we are now looking forward to the launch of two new leisure routes in the coming months, Malta and Reus, which, we hope, will be as well received and popular as our existing route offerings."