A leading Irish Catholic cleric has said his office was not consulted over a decision to deny former president of Ireland Mary McAleese access to a conference in the Vatican.
The Voices of Faith group said the former head of state was one of two names not approved after a list of attendees was sent to a senior cleric in the Holy See.
Archbishop of Dublin Diarmuid Martin said he first heard that Mrs McAleese had been excluded when she told him in person.
"Neither Archbishop Martin nor his offices were consulted by the Vatican in relation to this matter," a spokeswoman for the Archdiocese said.
"Archbishop Martin has consistently noted that World Meeting of Families, due to take place in Dublin later this year, will be an inclusive event, open to all families and family members."
Voices of Faith's Why Women Matter conference, in its fifth year, is the only event linked to International Women's Day (IWD) ever held at the Vatican.
Chantal Goetz, executive director of Voices of Faith, said: "It was disappointing to realise, on IWD of all days, these women who have accomplished so much in their communities could be turned away from respectfully sharing their stories and experiences as Catholics.
"This event allows us to not only celebrate the wonderful work Catholic women are doing across the globe, but also create discussion and dialogue on the current power and leadership structures of our Church today."
It is understood Mrs McAleese has written to the Pope on the issue.
It is not unusual for a senior Vatican official to vet a list of attendees and speakers for conferences.
Voices of Faith was set up to empower and advocate for Catholic women to be involved in decision-making in the church.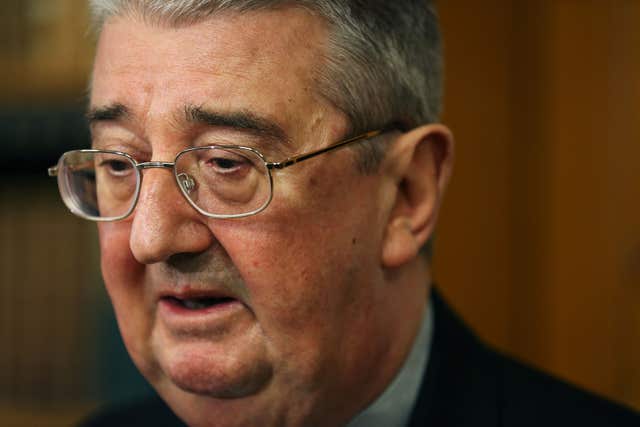 It sent a list of names of speakers and attendees for its March 8 conference and a list was sent back with two names not included – Mrs McAleese and Ssenfuka Juanita Warry, who runs a non-profit organisation in Uganda, where to be identified as gay or lesbian can be life-threatening.
Voices of Faith have decided to move the conference from the Casina Pio in the Holy See to the Jesuit Curia in Rome, outside the Vatican.
Mrs McAleese was originally asked to take part in a panel discussion but has since been asked to be the keynote speaker.
A spokeswoman for Voices of Faith said it was in correspondence with Cardinal Kevin Farrell over Vatican approvals for attendees but that it did not receive an explanation for the two women not being on the returned list.
The women's group states that it believes a key solution to many problems facing the Catholic Church lies in diversity of thought, expertise and education at the leadership level.
It says women and lay people could bring these skills if they were more welcomed.
The Vatican press office, the Catholic Communications office in Ireland and Cardinal Farrell, the Prefect of the Vatican Dicastery for Laity, the Family and Life, did not respond to request for comment.