An unemployed "loner" who deliberately mowed down worshippers in a terror attack outside mosques in Finsbury Park has been jailed for at least 43 years.
Darren Osborne ploughed a hire van into a crowded pavement in north London shortly after midnight on June 19 last year, killing Makram Ali, 51, and injuring 12 others.
The 48-year-old, who had denied murder and attempted murder, was seen smiling and blowing a kiss to angry bystanders in the moments after the murderous act.
Osborne, who stood with his hands crossed in front of him as sentence was passed, gave no reaction as Mrs Justice Cheema-Grubb told him: "This was a terrorist attack. You intended to kill."
She said he had been "rapidly radicalised", adding: "Your mindset became one of malevolent hatred.
"In short you allowed your mind to be poisoned by those who claimed to be leaders."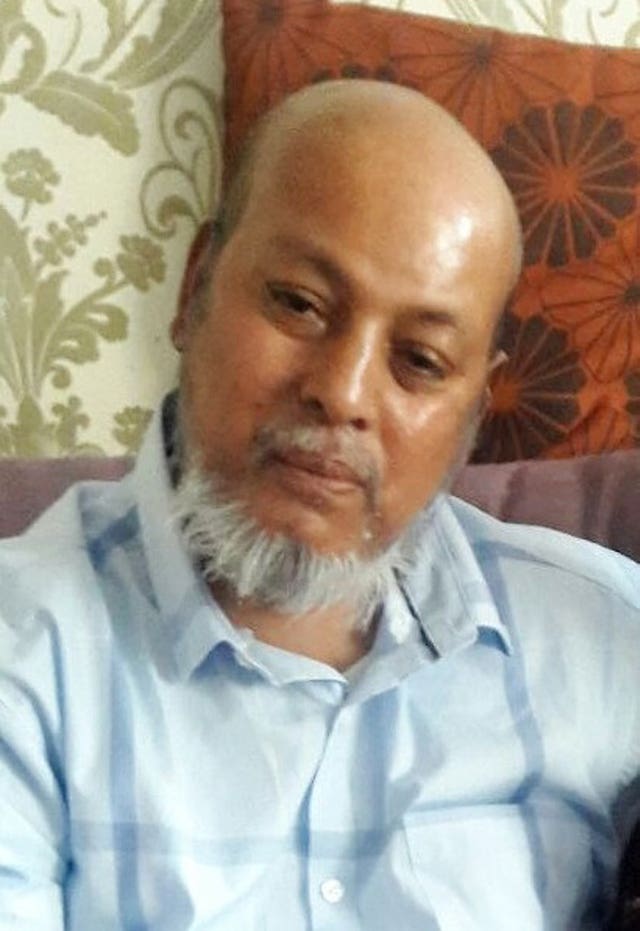 A jury took one hour to convict unemployed father-of-four Osborne on Thursday, dismissing his 11th-hour defence that a "fabricated" accomplice named Dave had been driving at the point of impact.
The court heard he had become "obsessed" with Muslims after watching BBC drama Three Girls and was angered by what he deemed as inaction following a string of UK terror attacks.
He became radicalised within weeks after accessing extreme far-right material online.
During his nine-day trial, Osborne told the court he had wanted to kill senior Labour figures including leader Jeremy Corbyn and London Mayor Sadiq Khan.
He had also plotted to murder Rochdale Labour councillor Aftab Hussain, who he said had backed a member of the grooming gangs, but called it off because he wanted "more casualties".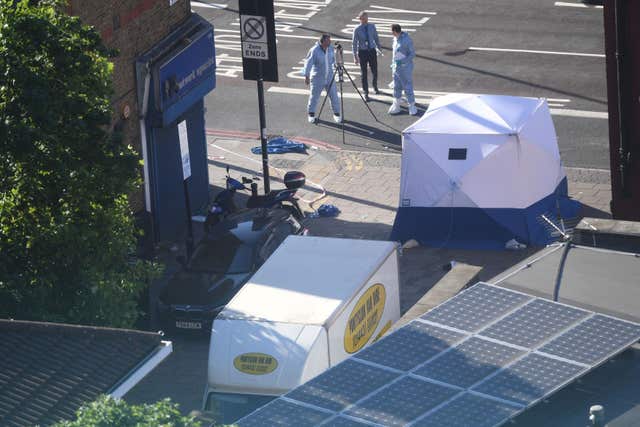 Instead, he made his way to Finsbury Park, where he struck Muslims leaving evening prayer on the junction between Seven Sisters Road and Whadcoat Street.
Two minutes earlier Mr Ali had collapsed on the floor, just 100 yards from his front door, prompting bystanders to rush to his aid.
Mrs Akhtar, one of Mr Ali's four daughters, said her mother now struggles to sleep alone and fears leaving the house in case she is targeted because of her religion.
She said: "My mum is scared to go out by herself in case she is attacked because she is visibly a Muslim who wears a headscarf."
She said her heart had been "shattered" by the death of her father, adding: "His life was taken in a cruel way by a very narrow-minded, heartless being."
The court heard Osborne had a criminal record spanning 30 years and had appeared in court on 33 occasions for 102 offences.
He first appeared aged just 15 and went on to commit an array of offences including shoplifting, fraud, burglary and assault.
He was sentenced to two years in prison for wounding with intent to cause grievous bodily harm in 2006.