A credit card cap is needed to protect Britons from high interest rates of the "new Wongas", ministers have been told.
Labour's Stella Creasy warned companies are "making millions from pushing people into debt" in the same way payday lenders did before action was taken to prevent anyone having to pay back more than double what they borrowed.
She questioned why the Financial Conduct Authority (FCA) is "standing by" rather than seeking a similar cap for credit firms.
MPs heard credit card firms are "loan sharks pretending to be the good guys", with Ms Creasy noting credit card debt is £263 billion – about 15% of total household debt but half of all interest payments made each year.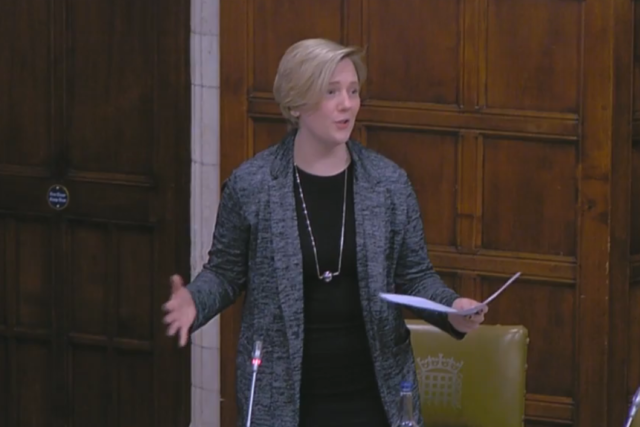 "Many of us might have looked at our own credit card interest rates and seen they vary between 0.8% and 2% a month.
"But we also know that those basic interest rates on credit cards have been rising over the last 11 years from an average of 15% to 23% now, and … those zero balance transfer deals have been lengthening.
"What is happening is the credit card companies are making up from getting people to switch by increasing the interest rates.
"And that's before we even get on to those credit cards for those people who are in bad credit, those new Wongas – the Vanquis, the Aquas, the Capital Ones who offer interest rates of 30% to 60%."
Ms Creasy (Walthamstow) said a 100% cap on interest had been recognised for payday loans but questioned why a similar intervention had not occurred for credit cards.
She said: "These companies are making millions from pushing people into debt in exactly the same way that the Wongas of this world did and yet still the FCA is standing by."
Ms Creasy went on: "If the FCA feels too timid to be able to act let us give it muscle, let's bring in a cap on the cost of credit cards, just as we did with payday lending and recognise legal loansharking in this country for what it is."
Treasury minister John Glen said: "The Government has already given the FCA the power to cap all forms of credit and the FCA can do this if it thinks it's necessary to protect consumers.
"However, it's not this Government's mandate nor its role to intervene in a functioning and competitive market.
"In addition, a credit card cap would be inherently more complex than a price cap introduced on payday loans in 2015.
"Payday loans are fixed-term, discrete loans whereas credit cards provide a revolving credit facility."
The FCA has said it will keep the issue of a mandatory cap on the cost of credit under review, Mr Glen added.