Two Freemasons' lodges established for members of parliament and political journalists are continuing to operate secretly at Westminster, it has been reported.
Freemasonry records show New Welcome Lodge, for MPs, peers and parliamentary staff, and Gallery Lodge, which was set up for the political press corps known as the lobby, remain active, according to the Guardian.
The paper said that a lodge, known as the Alfred Robbins Lodge, which was also established for journalists, also continues to meet regularly in London.
Identities of the members remain unknown outside the world of Freemasonry, the paper said, with apparently few journalists at Westminster even aware of the existence of Gallery Lodge.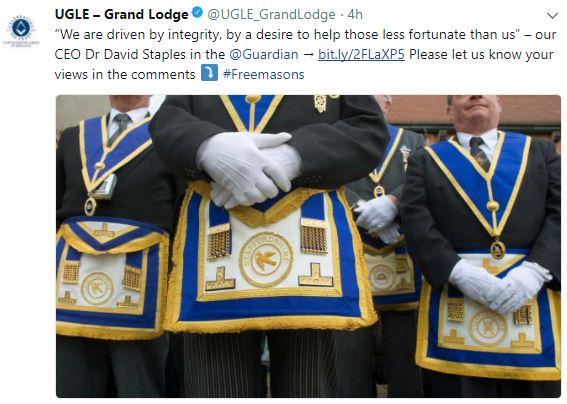 David Staples, the chief executive of the United Grand Lodge of England (UGLE), the governing body for Freemasons in England and Wales, denied there was any incompatibility between being a journalist or politician and being a Freemason.
"Contrary to populist perception, being a Freemason helps those members in roles serving society in the broader sense, including journalists, politicians, policemen and lawyers, to be better in those jobs by encouraging them to act as better people themselves," he told the paper.
"Their membership is a positive for both them as individuals, and for society at large."
The UGLE told the paper that Gallery Lodge currently has 45 members while Alfred Robbins Lodge has 18.
A spokesman said: "None of the members who have joined either of these two lodges since 2000 have their occupation recorded as journalist or anything obviously linked to the newspaper industry."
The Guardian said that New Welcome Lodge had about 30 to 40 members of whom only around four were understood to be MPs, while none are peers.