Almost £700,000 worth of jewellery stolen in the Hatton Garden raid will be put up for sale at a public auction.
The items are part of a £4.3 million haul seized by police following the £13.69 million burglary at Hatton Garden Safe Deposit in London's jewellery quarter.
Some £3,635,000 of the loot – stolen from boxes after a drill was used to bore a hole into the vault wall – has been identified and will be returned to its rightful owners.
But the rest of the recovered jewellery, made up of less distinctive items such as gold chains, cannot be claimed by any of around 40 people who lost out in the heist.
On Friday, a Metropolitan Police spokesman confirmed the goods – worth an estimated £689,233 – will be sold off at public auction, but the auctioneer and date of the sale are yet to be decided.
The proceeds will go to the victims of the burglary and the amount raised will also be deducted from the massive confiscation order levelled at the four ringleaders behind the raid.
It is understood that either the police or the court service will put the contract up for tender to find an auctioneer to sell the items.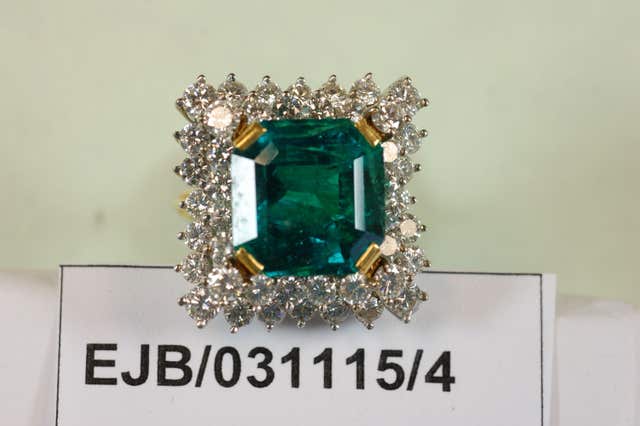 John "Kenny" Collins, 77, Daniel Jones, 63, and Terry Perkins, 69, are already serving seven-year sentences, while Brian Reader, 78, is serving six years and three months in jail.
The Crown Prosecution Service said if one of the four paid an amount of nearly £6.5 million it would come off all their bills, meaning the total recoverable amount is likely to be only £8.2 million.
They will have to hand over cash and sell properties in the UK, Spain and Portugal to pay back some of the money.
But the court heard some of the men cannot pay their bills and will have to serve their extended sentences.
Their ages and various health problems mean they could die behind bars.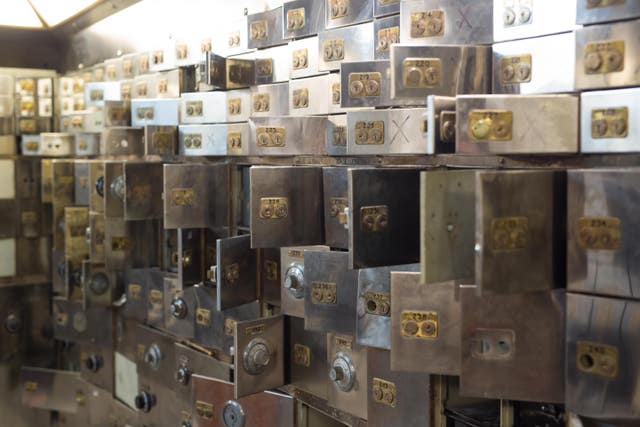 In his ruling, he said: "Of the items in the possession of the police, property worth £3,635,204 has been identified to a sufficient degree to warrant its restoration to individual victims of the burglary.
"That property is now available to be restored. The police also have property to the value of £689,233 which cannot be accurately or safely identified (for example generic gold chains lacking in individual identifying features).
"As things stand, that property may end up being sold at auction to realise a sum that can be distributed."