The right to peaceful protest is under attack a Green Party leader said after the Transport Secretary won a legal fight against HS2 opponents.
Chris Grayling persuaded a High Court judge to bar environment campaigners against the HS2 route running through a woodland area in west London from staging unlawful demonstrations at a construction site.
Jonathan Bartley described HS2 as "environmental vandalism" and said the Green Party would stand in solidarity with campaigners.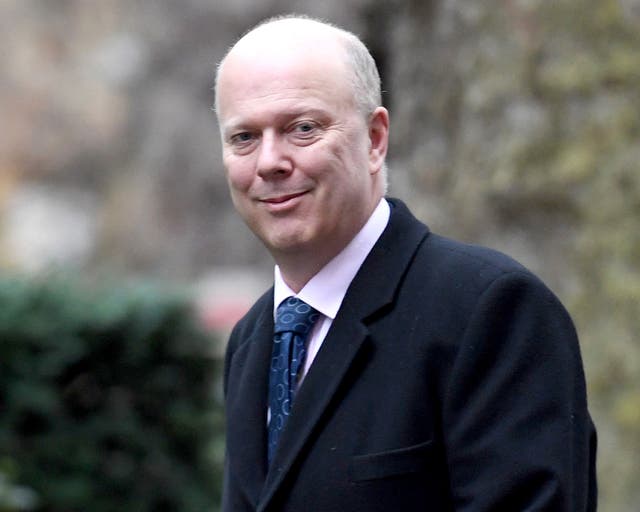 An HS2 spokesman said the high-speed rail project would deliver a new  "green corridor" and leave a "lasting legacy of high quality green spaces".
Lawyers representing Mr Grayling and HS2 bosses asked Mr Justice Barling to impose an injunction to "restrain unlawful protest activities" in and around a construction site near Harvil Road in Hillingdon.
Environment campaigners camped near the site argued against the move.
Mr Justice Barling ruled in favour of Mr Grayling and HS2 bosses.
He said HS2 was controversial, praised campaigners' commitment and suggested that many people would support their opposition to the project.
But he said workers at the site were operating lawfully and that there was no legal justification for trespassing or blocking vehicles.
"Today we saw an attack on the democratic right to peaceful protest right from the top of Government," said Mr Bartley, co-leader of the Green Party, after the hearing.
"But the campaign against HS2 will not be silenced.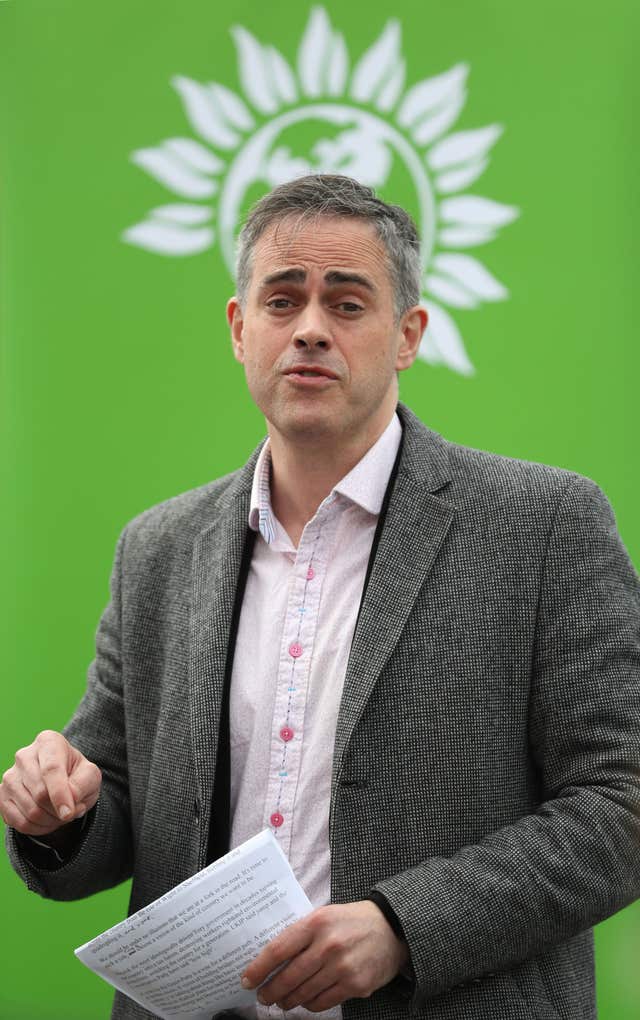 "It is environmental vandalism and it must be stopped."
He added: "No amount of greenwashing will mask the environmental destruction taking place in the name of HS2.
"Nearly 100 ancient woodlands will be trampled by this project, while natural habitats and ecosystems are already being devastated.
"With costs of £56 billion and still rising, HS2 is a white elephant which will consume eye-watering figures to cut a single journey by mere minutes.
"It makes no environmental sense and no economic sense."
An HS2 spokesman said: "The injunction will help us keep our work sites safe.
"We have a duty to deliver HS2 on time and on budget, and an injunction will help us avoid delays and additional costs to the UK taxpayer.
"Alongside the economic benefits, HS2 will deliver a new 'green corridor' made up of woodland, wildlife habitats and amenity facilities, designed to blend the line into the landscape and leave a lasting legacy of high quality green spaces all along the route.
"We understand that people feel strongly about the impact the project will have on their community, and that they want us to hear their views.
"That is why we offer numerous channels through which they can make their feelings understood."