MPs have called for hundreds of unreleased files about the so-called Battle of Orgreave during the 1984 Miners' Strike to be independently reviewed.
The Commons' Home Affairs Select Committee says it has discovered that South Yorkshire Police (SYP) holds almost 800 files about the clashes outside the Rotherham coking plant which is the best known flashpoint of the bitter dispute.
Committee chair Yvette Cooper has written to Home Secretary Amber Rudd asking her to set up an independent review of the extensive archive held by the force.
"We have been pushing and pushing to uncover the documents and information that police forces hold on what happened.
"Now we have discovered there are hundreds of files on Orgreave that have never been released. Several forces have told us they have information and we are asking them further questions now."
In her letter, the Labour MP for for Normanton, Pontefract and Castleford said that SYP had not completed its cataloguing of its Orgreave archive and this invovled 782 files in 84 archive boxes.
But she said the force said it had since located another 10 boxes.
Ms Cooper said: "These files need urgently to be examined so that as much of this information as possible can now be published. But it has to be an independent review to have credibility – which is why we have asked the Home Secretary to set it up, so that as many files as possible can then be released."
She said this material was not reviewed by the Home Office when it considered the matter in January 2017 and was not all examined by Independent Police Complaints Commission (IPCC) when it reveiwed whether to launch an investigation into police conduct at Orgreave.
In 2015, the IPCC decided against a investigation. A year later, the Home Secretary rejected calls for a statutory inquiry or independent review into Orgreave.
Ms Rudd said she made the "difficult decision" because "ultimately there were no deaths or wrongful convictions" resulting from the events of 1984.
That decision was greeted with dismay from campaigners who believe the truth about police action at the coking works has never come out and officers were politically directed by the Thatcher government.
Scores of miners were arrested during the clashes, and many were injured, although all charges were later dropped.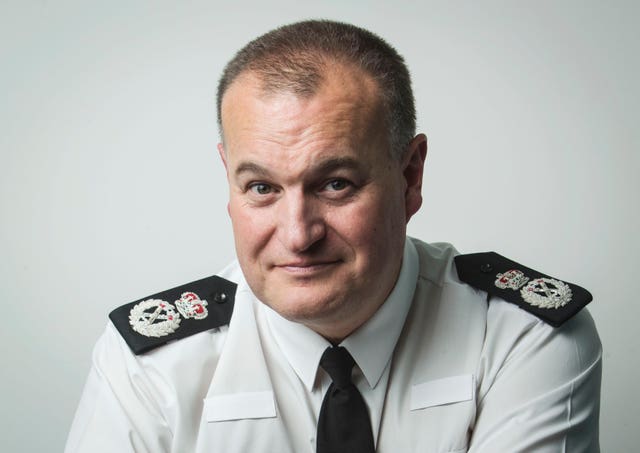 "What I am not going to do in trying to achieve that, is find the force being pulled from pillar to post and spending an absolute fortune in dealing with these matters in an unstructured and un-thought through way."
Mr Watson said: "In the absence of that, we have got some difficult judgements to come forward because what I am not prepared to do is just empty stuff onto the street and let people just pick at it."