Hundreds of people gathered in Derbyshire on Tuesday to play, or watch, a relatively lawless, rugby-football hybrid extravaganza, where players try to get the ball to goals that are three miles apart.
The teams in the Royal Shrovetide football match in Ashbourne are dictated by where players were born, or live.
You're an Up'Ard if you're from north of Henmore Brook, or one of the Down'Ards if you were born south of it.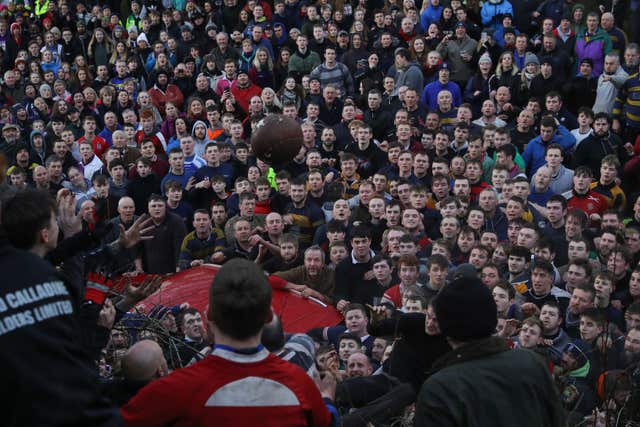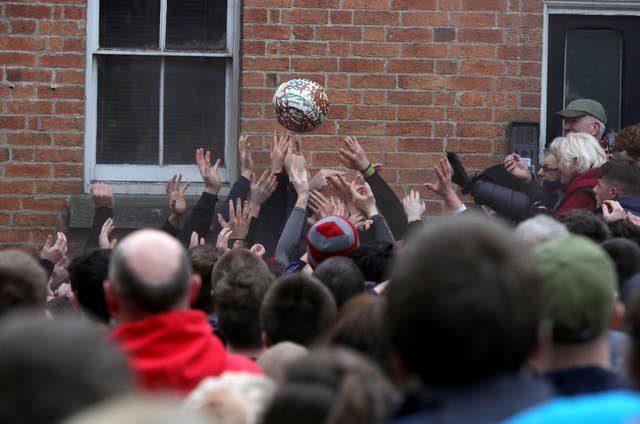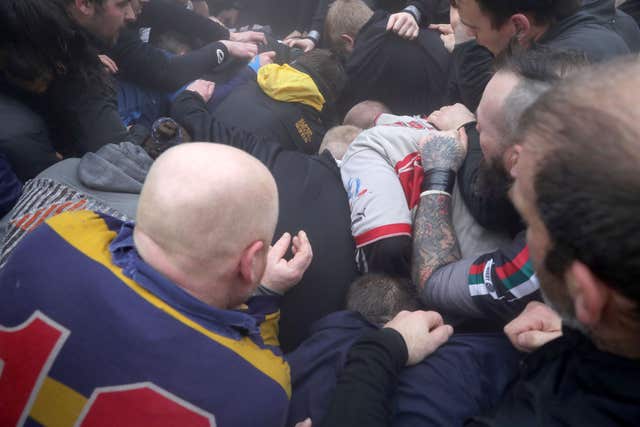 There are very few rules. Although it's nicknamed football, none of the familiar traditions of that sport apply.
The ball can be kicked, but it rarely is. Usually it is carried or thrown between dozens of people trying to get their goal.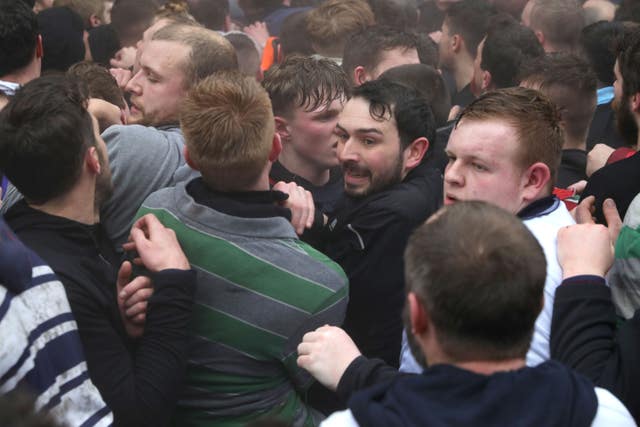 Potential scorers have to jump in to hit the ball on their respective scoring post three times to score.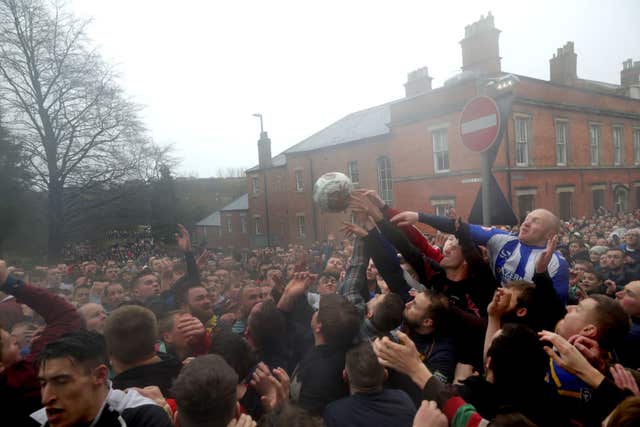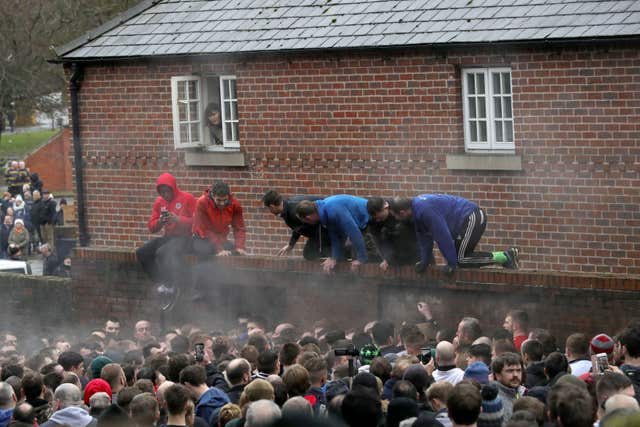 It got its royal title after Edward VIII, who was then Prince of Wales, opened the game in 1928.
But more recently, the Prince of Wales threw the ball into the crowd to start 2003's match.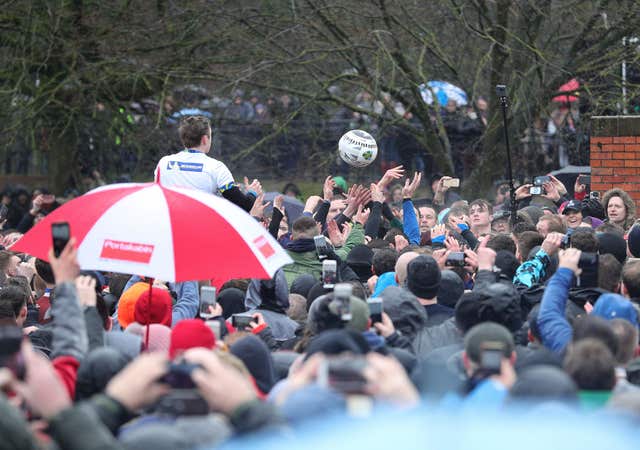 They've since been demolished, and in the 90s purpose-built goals using some of the original millstones were erected in Henmore Brook.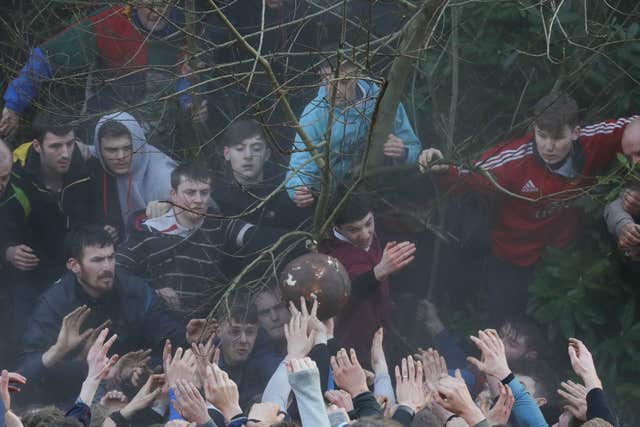 However, it would be pretty unusual for a non-local to score – that's usually decided ahead of time by key local players as the ball makes its way to the goal.