Inflation held steady in January as weaker price rises for fuel and food were offset by more expensive tickets for the likes of zoos and gardens.
Figures from the Office for National Statistics (ONS) show the Consumer Prices Index (CPI) rate of inflation came in at 3% in January, unchanged form 3.0% in December but still lower than the most recent peak of 3.1% in November.
Economists were pencilling in a drop to 2.9%, which would have marked a further reprieve for British consumers.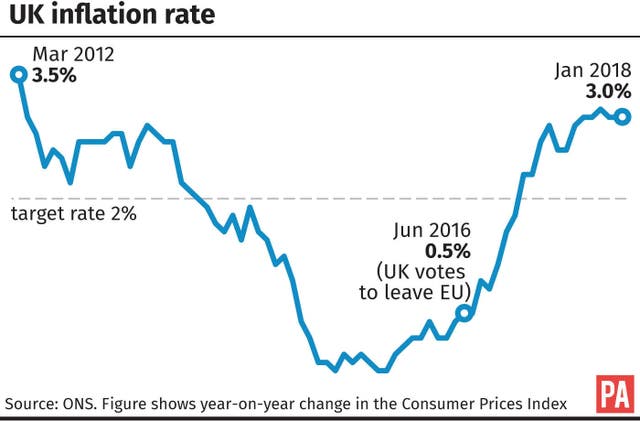 Sterling rose 0.3% against the dollar to 1.38 US dollars following the news. Against the euro, the pound was trading flat at 1.12 euros.
The lion's share of the downward pressure came from motor fuel prices, ONS senior statistician James Tucker said.
"Headline inflation was unchanged with petrol prices rising by less than this time last year," he added.
At the pumps, petrol prices rose by 1.1p per litre on the month to 121p per litre, while diesel rose 1p to 124.5p per litre.
Food price inflation also appeared to be slowing – having risen strongly since mid-2016 – edging down 0.1% on the month amid larger falls in the cost of meat, oils, milk, cheese and eggs.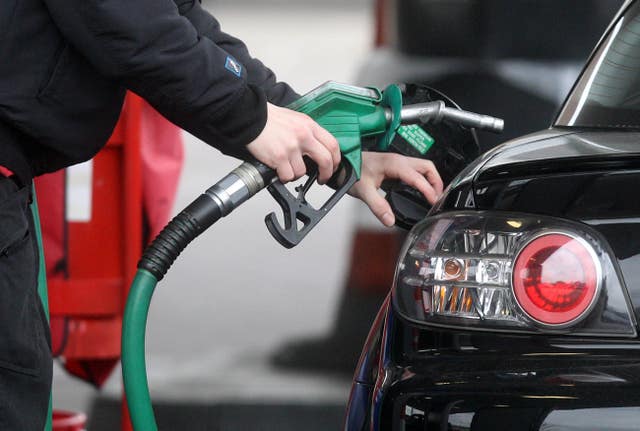 "Factory goods price inflation continued to slow, with food prices falling in January, the growth in the cost of raw materials also slowed, with the prices of some imported materials falling," he added.
Clothing prices helped to prop up the inflation figure despite having fallen 3.7% month on month, which marked a weaker drop compared to the 4.3% fall during the same period a year earlier.
Airfares – which usually fall after the holidays – also dropped at a slower rate, down just 33.2% month on month, compared to a 36% drop a year earlier.
Tobacco costs, meanwhile, grew faster at 0.4% month on month which was likely due to the remainder of duty price hikes coming through after being introduced in November.
The Retail Prices Index (RPI), a separate measure of inflation, edged lower to 4.0% last month from 4.1% in December.
The Consumer Prices Index including owner-occupiers' housing costs (CPIH) – the ONS' preferred measure of inflation – held steady at 2.7% in January, unchanged from the month before.